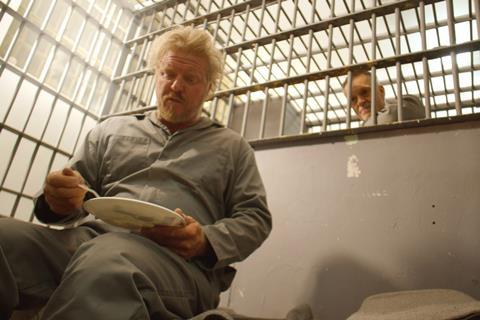 Silk Road Entertainment has announced at AFM it has licensed three genre titles to Encripta for all Latin America.
Chad Ferrin's Pig Killer, Erik Skybak's Exorcism In Utero, and Calvin Morie McCarthy's Conjuring: The Beyond are all distributed in the US through Breaking Glass Pictures.
Pig Killer stars Jake Busey and Bai Ling and is based on the true story of a Canadian pig farmer who terrorised Vancouver's Downtown Eastside district for almost two decades until his arrest in 2002.
Erik Skybak's Exorcism In Utero stars Allegra Sweeney in the story of a woman who races to save herself and her unborn child after she is possessed by a cursed ring. Conjuring: The Beyond centres on a sleep study that goes wrong when the subject begin to go missing.
Silk Road CEO Marc Helfrich and Encripta's Luiz Bannitz announced the deal at AFM today.