Anocha Suwichakornpong and Bernard Chauly will mentor at this year's Singapore International Film Festival.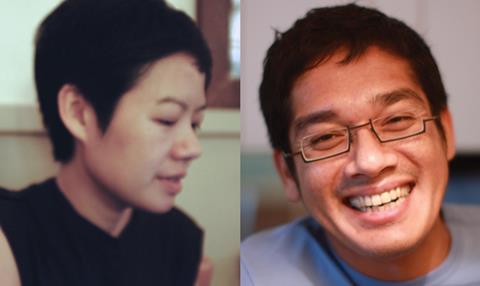 Thai filmmaker Anocha Suwichakornpong and Malaysian director Bernard Chauly have been selected as mentors for this year's Singapore International Film Festival (SGIFF).
Anocha's credit include Mundane History, which won a Tiger Award at Rotterdam in 2010, while Chauly is known for a string of mainstream films capturing social trends in Southeast Asia.
The festival is also planning to commission a new short film by a Singapore filmmaker every year that will make its world premiere at the festival. Gladys Ng, winner of SGIFF 2015's Best Singapore Short Film, is the first filmmaker to be commissioned under the scheme.
SGIFF will be held as part of the Singapore Media Festival (SMF), which runs November 23 – December 9, along with ScreenSingapore, Asia TV Forum & Market and the Asian Television Awards.
ScreenSingapore is hosting the second edition of the Southeast Asian Film Financing (SAFF) Project Market in partnership with the Southeast Asian Audiovisual Association (SAAVA) and Europe's Ties That Bind. Up to 15 projects will be presented at the market in December 2016.
The SMF has appointed three new members to its advisory board – Emperor Motion Pictures CEO Albert Lee, Tribal Worldwide Asia president Jeff Cheong and Unilever International chief marketing officer Aseem Puri.