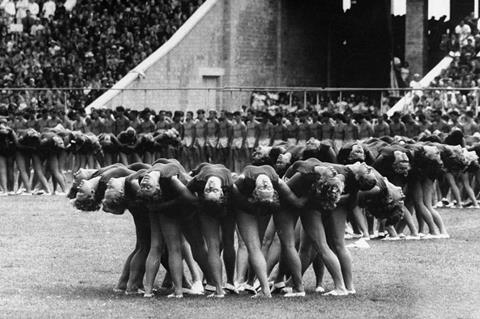 Single Project, the Creative Europe funding programme for independent European production companies, has awarded grants to six UK companies for their documentary, fiction and animation projects.
The projects selected include Fight from Hot Property Films, an adaptation of William Gibson and Michael Swanwick's sci-fi boxing short story Dogfight; Two Step Films' I Am Spartakiade, a documentary featuring footage of Czechoslovakia's mass gymnastic events; and Banyak Films' Into The Wild, a doc that takes in an Iranian animal trainer trying to release a performing Bengali tiger back into the wild.
Also chosen are Kindle Entertainment's adaptation of Linda Davies young adult novel Longbow Girl; porcupine animation SPIKED! From Kapers Animation; and perfectmotion's Goats & Sheep.
351 applications from 33 countries were submitted, with 59 projects from 24 countries chosen for a combined total of €2.3m ($2.7m) funding.
UK production companies received 10% of the total grant, with an application success rate of 21% (the Europe-wide rate was 17%).