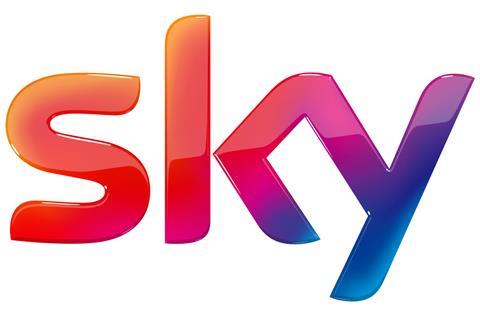 A clutch of senior executives have left Sky in the wake of its £30bn takeover by Comcast.
Many of those leaving are understood to have been prompted by the individuals receiving a lump sum as a result of the Comcast deal, rather than from any efficiency drive by its new owner.
Sky Cinema director Ian Lewis has left after two decades with the business. Having joined in 1999 in a marketing role, he was appointed director of Sky Movies in 2007 and oversaw a push into Cinema Originals in January 2018.
Head of strategy and operations Dominic Shorrocks is moving on after almost eight years. Shorrocks, who worked closely across content supply and delivery, was on the board of Sky-owned indie Love Productions.
Senior staff in more technical roles have also left.
Alun Webber, group chief product officer, has stepped down after more than 25 years. Promoted to his role in 2016, he was responsible for the design and user-experience of cross-platform products including Sky Q.
He has been replaced by Fraser Stirling, a former Sky exec who was responsible for the launch of its voice-activated remote control prior to joining Comcast in 2014.
Sky UK chief technology officer Mohamed Hammady has been upped to a group role following the retirement of Didier Lebrat. Hammady, who becomes the first BAME member of Sky's group executive team, takes charge of a division responsible for all the tech systems which underpin all of its European quad-play services.
Elsewhere, Marina Storti has been promoted to managing director of Now TV, taking over the role from Gidon Katz, who has been sent across the Atlantic to help NBC develop its own SVoD service.
Storti, who joins the local executive team, was previously Now TV's director of strategy and proposition, where she forged distribution relationships with BT and Netflix and oversaw pricing and content packages.
Sky Studios
It has also emerged that Sky Vision managing director Jane Millichip has taken on the new role of chief commercial officer of Sky Studios, following the decision to turbocharge the in-house production arm. Millichip will report to Gary Davies, Sky Studios' newly-appointed chief executive.
This story first appeared on Screen's sister site Broadcast