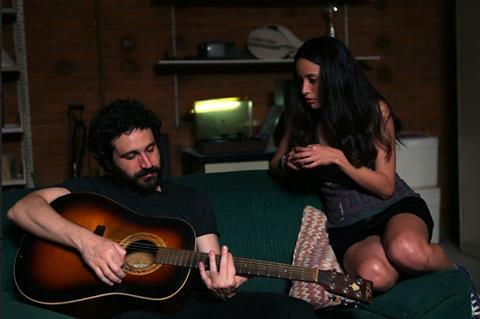 The Slamdance Film Festival organisers have unveiled the narrative and documentary feature competition line-ups, as well as the new Breakouts section for the festival's 25th edition in January.
The feature competition programme boasts 18 premieres, including 10 world, four North American, and four US debuts from an array of global filmmakers hailing from Argentina, Belarus, Brazil, Germany, India, Italy, Kenya, Poland, South Africa, and the UK.
All competition films are feature-length directorial debuts with budgets of less than $1m, and without US distribution. Films in both categories are eligible for the Audience Award, and the Spirit of Slamdance Award voted on by filmmakers at the festival.
Slamdance 2019 runs from January 25-31, 2019 in Park City, Utah. "When it comes to discovering talent, Slamdance has consistently shown that its artist led community can do it themselves," said Slamdance co-founder and President, Peter Baxter. "In a milestone year, our competition lineup symbolises this ongoing endeavour. It's full of incredible talent representing a global diversity that we believe will play a significant role in our cultural future."
Returning to the festival is the Russo Fellowship, a $25,000 prize launched in 2018 by festival alumni Anthony and Joe Russo to "enable a deserving filmmaker the opportunity to continue their journey with mentorship from the filmmaking duo." Presented by AGBO Films in partnership with the festival, the inaugural fellowship was awarded to filmmaker Yassmina Karajah for her narrative short Rupture.
The new Breakouts section comprises films by directors who have made a feature before and "demonstrate a determined vision of filmmaking that is instinctively becoming their own. These artists continue to push boundaries in genre and form, and are beacons of light that predict the future of film. Slamdance's goal is to help daring and resilient filmmakers connect with bigger audiences and take their well-deserved place on the world cinema stage."
The 2019 Breakouts includes the work of several Slamdance alumni, including Steven Soderbergh, who served as executive producer on Beats, and Canadian filmmaker Alexandre Franchi, who received the Audience Award for best Narrative Feature at the 2010 festival for The Wild Hunt.
"Our newly minted Breakouts section celebrates a group of experienced directors, including some Slamdance alumni, who are genuinely intent on taking bigger risks with their storytelling and career paths," said Breakouts programmer Paul Rachman, Slamdance, whom the festival listed as a "co-conspirator." Rachman continued, "These are films from around the world that deliver a bold vision from filmmakers with drive and intent to establish their unique cinematic voices."
Competition selections and Breakouts sidebar to follow.
WP = world premiere
NAP = North American premiere
US = US premiere.
NARRATIVE FEATURES
A Great Lamp (USA), dir. Saad Qureshi (WP); Boni Bonita (Brazil-Argentina, pictured), dir. Daniel Barosa (NAP); Cat Sticks (India), dir. Ronny Sen (WP); Crystal Swan (Belarus-USA-Germany-Russia), dir. Darya Zhuk (NAP); Dollhouse: The Eradication Of Female Subjectivity From American Popular Culture (USA-Canada), dir. Nicole Brending (NAP); Hurry Slowly (Norway), dir. Anders Emblem; Impetus (Canada), dir. Jennifer Alleyn (US); Lost Holiday (USA), dirs. Michael Matthews, Thomas Matthews (WP); Spiral Farm (USA), dir. Alec Tibaldi (WP); The Vast Of Night (USA), dir. Andrew Patterson (WP); and We Are Thankful (South Africa), dir. Joshua Magor (NAP).
DOCUMENTARY FEATURES
Behind The Bullet (USA), dir. Heidi Yewman (WP); The Beksinskis. A Sound And Picture Album (Poland), dir. Marcin Borchardt (US); Desolation Center (USA), dir. Stuart Swezey (US); Dons Of Disco (USA), dir. Jonathan Sutak; Markie In Milwaukee (USA), dir. Matt Kliegman (WP); Memphis '69 (USA), dir. Joe LaMattina (WP); The Professional: A Stevie Blatz Story (USA), dir. Daniel La Barbera (US); Seadrift (USA), dir. Tim Tsai (WP); and Sudan: The Last Male Standing (USA-Kenya), dir. David Hambridge (WP).
BREAKOUT FEATURES
Beats (UK), dir. Brian Welsh (NAP); Demolition Girl (Japan), dir. Genta Matsugami (WP); Happy Face (Canada), dir. Alexandre Franchi (US); and History Of Love (Slovenia-Italy-Norway), dir. Sonja Prosenc (NAP).