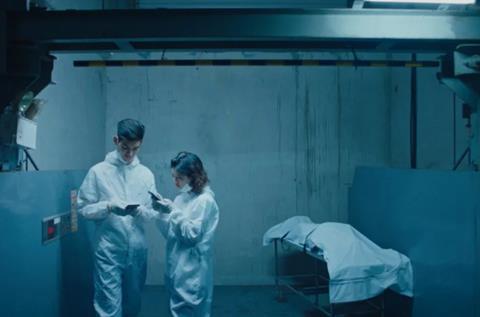 Slamdance Film Festival 2021 grand jury winner Taipei Suicide Story and other fan favourites will be feted at an inaugural outdoor public showcase in California's Joshua Tree from September 24-26.
Besides the major winner by KEFF, the Slamdance Joshua Tree best of fest public event will also feature Justin Monroe's audience award winner Holy Frit, Angela Wasko's Workhouse Queen, End Of The Line: The Women Of Standing Rock by Shannon Kring, and short works from the inaugural Unstoppable programme created by filmmakers with disabilities.
"Our filmmakers this year benefited greatly from Slamdance's new virtual platform but we continue to believe the future of film involves people sharing the joy of cinema projected larger than life," said Slamdance co-founder Peter Baxter.
"We hope our new desert showcase comprising a next generation of award winning and diverse filmmakers supports and encourages cinema in the local community and for film fans seeking a new destination experience in southern California."
All participants at the at the Joshua Tree Retreat Center including the paying public must be fully vaccinated and will be required to show a CDC vaccination card and form of picture ID prior to entry.