EXCLUSIVE: Universal Pictures to release in Aus/NZ following Toronto deal.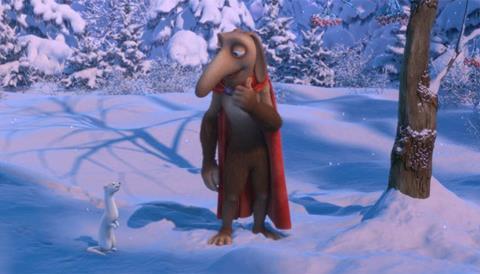 Russian animation house Wizart Animation has finalised Toronto deals for The Snow Queen (2012) and The Snow Queen 2 (2014) for Australia, New Zealand and Africa.
The films will be released by Universal Pictures in Australia and New Zealand following an acquisition by Odin's Eye Entertainment while TWC (Transworld Television Corporation) has picked up The Snow Queen for Africa (excluding South Africa).
Inspired by Hans Christian Andersen's fairytale and co-produced by Timur Bekmambetov, the franchise follows a troll whose victory over the Snow Queen gives his fellow trolls a taste for freedom.
The English-language voice cast on the latest film includes Sharlto Copley, Bella Thorne, Isabelle Fuhrman and Sean Bean.
"Odin's Eye and Universal are very excited about the prospects for this animated franchise in Australia and New Zealand," said Odin's Eye CEO Michael Favelle.
"With great storytelling and world class animation, we are extremely confident on the ability of The Snow Queen to reach a wide audience over many years."
Wizart head of international distribution Diana Yurinova said: "With these deals closed we can proudly announce that our movie will be shown in all continents."
The Snow Queen 2 will be released day-and-date in the UK, Poland, Israel, South Korea, the former Yugoslavia countries, Baltic States, the Middle East, Turkey and Malaysia in December 2014.
It is due to be released in China in 2015 on 3,000 screens.
The Russian Cinema Fund was at Toronto with a beefed up presence and a diverse showreel.