EXCLUSIVE: UK outfit nabs Raindance winner The Patrol directed by former soldier.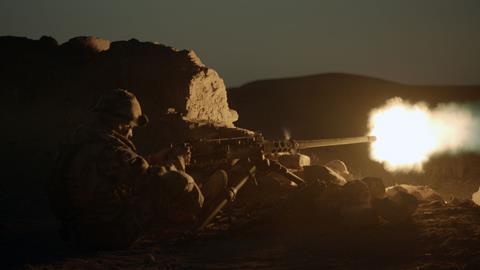 Soda Pictures has picked up UK rights to Raindance Film Festival winner The Patrol.
The Afghan war film marks the debut of former soldier Tom Petch, who served in Cambodia, Bosnia and with the special forces. The film has been received as the first British drama about the latest conflict in the country.
The film draws on the problems faced by an army patrol and is directly influenced by real accounts of British Army experiences in Afghanistan.
Release is scheduled for February 2014.
Soda Pictures managing director Edward Fletcher from Soda said: "As the Raindance award confirms, Tom's remarkably authentic film provides an exceptional cinematic experience and Soda Pictures look forward to delivering that."
Sales company Epic Pictures Group is representing the film internationally.