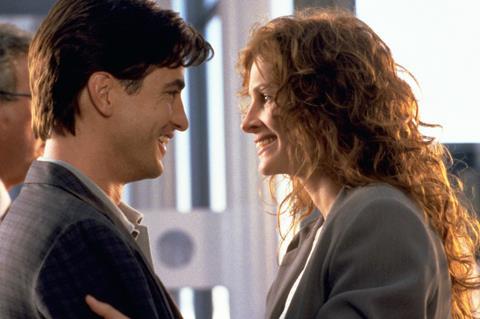 Sony Pictures International Productions (SPIP) is co-producing with Zamora Films and Alameda Films La Boda De Mi Mejor Amigo, a Spanish-language adaptation of the 1997 global hit My Best Friend's Wedding.
Production on the rom-com takes place in Guadalajara and Mexico City. Celso García will direct from Gabriel Ripstein's Spanish-language adaptation of the original screenplay by Ronald Bass.
Daniel Birman Ripstein and Gerardo Morán produce and SPIP has targeted a 2019 release. The original stared Julia Roberts and Dermot Mulroney and grossed close to $300m worldwide through Sony in 1997.
Ana Serradilla plays Julia, a renowned food critic terrified of commitment who makes a pact with her best friend Manuel (Carlos Ferro) that if they are still single at the age of 35, they will marry each other.
When Manuel calls her some time later to say he is about to marry someone else, Julia sets out to stop the wedding at all costs. Miguel Ángel Silvestre and Natasha Dupeyrón also star.
"My Best Friend's Wedding was not only a box office smash worldwide but a theatrical and cultural touchstone," SPIP head Laine Kline said. "You don't often have the chance to remake and localise such an esteemed, successful, and important film whose DNA is woven into the romantic comedy genre as we know it today. We are excited to retell this story for new and old audiences."
"This is the type of project you dream of for years," Morán said. "Making it in Guadalajara and with this cast exceeded our expectations. Celso is one of the best emerging directors, and having him onboard is extraordinary."
"We are thrilled to be working with Ana, Miguel Ángel, Natasha and Carlos. We admire Celso and truly believe in his vision," Birman Ripstein added. "We couldn't be happier Sony Pictures International Productions trusted us with one of their crown jewels."
SPIP recently wrapped production on the Spanish-language remake of 50 First Dates starring Vadhir Derbez and Ximena Romo and directed by Mauricio T. Valle.
The company's latest release, Pad Man, opened at number one in India where it has grossed $14.6m since the February 8 release. SPIP's Russian sport film Ice opened top in that territory and scored the highest opening day ever for a local release.