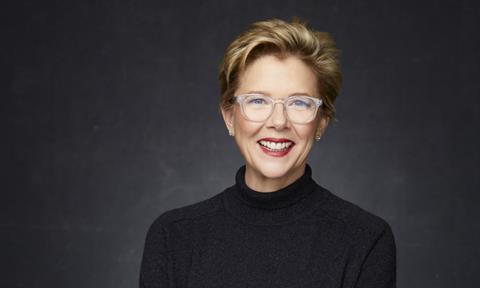 Sony Pictures Classics has acquired North America, Germany, Scandinavia, Greece, Eastern Europe, Latin America and Asia (excluding China, South Korea and Japan) to The Seagull starring Annette Bening, Saoirse Ronan and Elisabeth Moss.
The distributor plans a 2018 release after negotiating the deal with CAA and Endeavor Content.
Michael Mayer directed Stephen Karam's adaptation of Anton Chekhov's classic play about a group of friends who are all in love with the wrong person.
Corey Stoll, Brian Dennehy, Mare Winningham, Jon Tenney, Glen Fleshler, Michael Zegen, and Billy Howle round out the key cast. Tom Hulce, Leslie Urdang, Bob Salerno, Jay Franke and David Herro produced.
"Here finally is the definitive film version of the master storyteller's play," SPC said. "It is fun and the cast is simply sublime."
Mayer added: "If I could dream up the perfect company to release my film, I would conjure Sony Classics. Michael Barker and Tom Bernard have released so many brilliant and varied films in the last nearly 30 years, it's a huge honor to collaborate with them on the release of The Seagull."