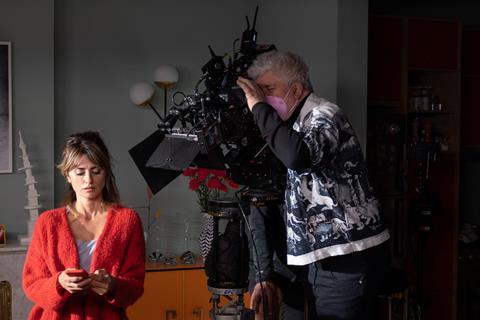 Sony Pictures Classics (SPC) has picked up all rights for North America to Pedro Almodovar's Parallel Mothers (Madres Paralelas) from FilmNation.

Penélope Cruz, Aitana Sánchez Gijón and Milena Smit star in the fllm, which is now shooting in Madrid.
SPC previously pre-bought rights for Australia and New Zealand in October 2020.
Parallel Mothers is a drama about imperfect mothers and two women who give birth on the same day. Israel Elejalde, Julieta Serrano, and Rossy de Palma also star.
Agustín Almodóvar and Esther García are producing for Almodóvar's El Deseo. This is the 13th time El Deseo and SPC have collaborated.
Previous territory deals include Germany (Studiocanal), Italy (Warner Bros.), CIS (Volgafilm), Japan (Kinoshita Management Co.), South Korea (Challan), Scandinavia (Scanbox), Portugal (Pris Audiovisuals), Singapore (Shaw Renters PTE), Taiwan (Filmware International Co. Ptd.), Bulgaria (Pro Films Ltd), former Yugoslavia (Cinemania Group), Poland (Gutek Film), Hungary (Cinetel Ltd.), and Romania (Independenta Film).
Filmfinity Proprietary Limited has acquired the film for South Africa, Odeon for Greece, Lev Cinemas for Israel, and Yeni Bir Film for Turkey.