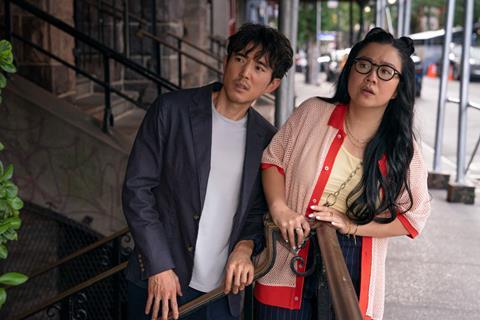 Sony Pictures Classics has acquired worldwide media rights to Topic Studios and Tango's Shortcomings, Randall Park's feature directorial debut that premiered at Sundance.
Justin H. Min stars in the U.S. Dramatic Competition entry as a struggling filmmaker in California who must decide what he wants in life when his girlfriend relocates to New York for an internship. The cast includes Ally Maki and Sherry Cola.
Hieu Ho, Park, and Michael Golamco produced for Imminent Collision with Margot Hand for Picture Films, and Howard Cohen, Eric d'Arbeloff, and Jennifer Berman for Roadside Attractions.
Executive producers are Ryan Heller, Michael Bloom, Jennifer Semler, and Maria Zuckerman for Topic Studios, Tim Headington, Lia Buman, Max Silva and Neil Shah for Tango, Ryan Paine for Roadside Attractions, and Daniel Hank.
Sony Pictures Classics brokered the deal with UTA Indpenendent Film Group and WME Independent.