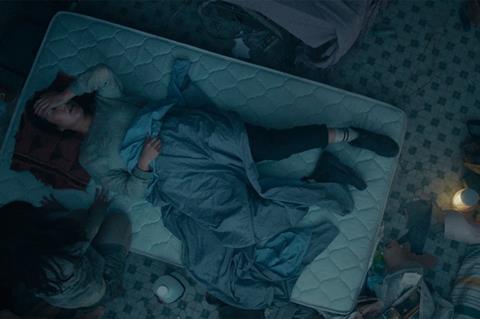 Sony Pictures International Productions has acquired worldwide rights to survivalist thriller The Calm Beyond, the feature directorial debut of the late Joshua Wong.
Kara Wang from the upcoming Top Gun: Maverick, and Goliath, stars as Asha, one of the few survivors living in Hong Kong after climate change has devastated the city.
Heather Gornall wrote the screenplay from a story by Wong. Speaking before his death from cancer last December, Wong said, "While being a survival film at its core, it's really about living with trauma and picking up the pieces of a broken life. How do you live after the storms of your life have hit?"
The Calm Beyond premiered in competition at 2020 Adelaide Film Festival. Wong and Kat Wong of Option Four Films produced, and Gavin Lurie and Najeeb Khuda of Endless Media served as executive producers.
Michael Rifkin negotiated the deal on behalf of Sony Pictures International Productions with Lurie on behalf of the filmmakers.
Wong was a commercial director and creative director of Hong Kong creative studio The Laundromatte. Prior to the release of Stars Wars: The Force Awakens, he directed two commercials for the regional market. Working alongside LucasFilm, his story introduced the first Chinese Jedi and was the first official Star Wars creative to be developed and produced outside North America.
Before his death he had been developing the previously announced Invasian TV series with Endless Media, and several projects with Moonlight producer Andrew Hevia.