The film follows two Spanish conquistadors searching for the mythical city of gold.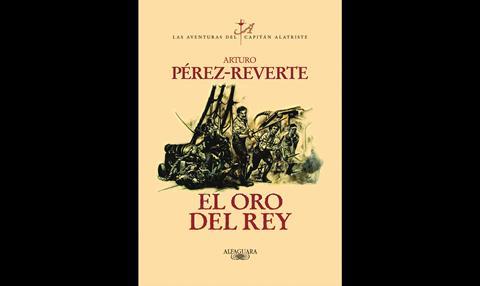 Sony Pictures Spain will join Atresmedia Cine and Apache Films to co-produce Oro (Gold) and the studio will distribute in Spain, Latin America and the US.
Goya Award-winner Agustín Díaz Yanes will direct from a short story by bestselling novelist Arturo Perez Reverte.
Oro is a period adventure inspired by the expedition of 16th century Spanish conquistadors Lope de Aguirre and Nuñez de Balboa and follows their trek through the Amazonian jungle in search of a mythical city of gold.
Sony Pictures Spain managing director Ivan Losada said: "Given Reverte's thrilling story, Yanes' skill and vision as a filmmaker, and the combined experience and passion of Apache Films and Atresmedia, Oro is a great fit for Sony Espana."
Yanes and Reverte collaborated on the Goya Award-winning box office hit Alatriste starring Viggo Mortensen.