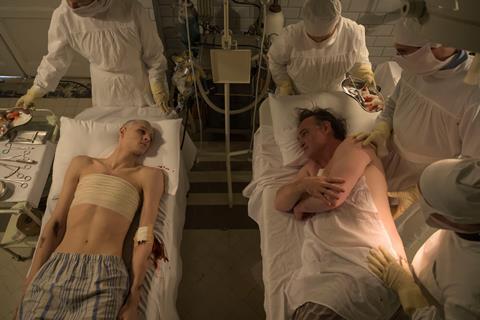 Belgrade-based boutique sales outfit Soul Food Films is to handle international distribution of Serbian filmmaker Dragan Bjelogrlić's third feature film The Guardians Of The Formula which will have its world premiere on Locarno's Piazza Grande on Friday evening (August 4).
Based on the novel Vinča Case by Goran Milašinović, Bjelogrlić's film has a cast including Alexis Manenti (Les Miserables) and Radivoje Bukvić (A Good Day To Die Hard). It tells the true and little-known story of secret nuclear experiments in Yugoslavia during the Cold War and experimental medical treatments at the Institut Curie in Paris when a group of communist scientists sent there are irradiated with a lethal dose of uranium.
Bjelogrlić's own production company Cobra Film co-produced the film with fellow Serbian outfit Ton Film, Slovenia's Perfo Film, Montenegro's Bitter Frames Production, and North Macedonia's Skopje Film Studio, with funding from such organisations as Eurimages and Creative Europe MEDIA as well as the co-producing countries' national film agencies.
The Guardians Of The Formula is expected to be distributed theatrically in Switzerland this November by the Helse Business & Culture Exchange Center which was founded in 2003 to connect and showcase Swiss and Serbian artists - hence the name HEL (from Helvetia) and SE from Serbia.
Bjelogrlić made his feature directorial debut with Montevideo, God Bless You in 2010 and followed this in 2020 with Toma, a film about the famous Serbian singer Toma Zdravković, which became the most popular film of the last 20 years in Serbia.