Exhibitor opens new sites in Turkey and China.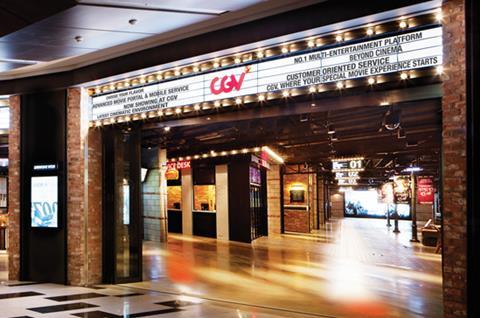 Leading South Korean exhibitor CJ CGV has opened a new theatre in Yozgat, Turkey pushing the company's circuit to 400 cinemas worldwide.
The conglomerate-affiliated exhibitor acquired Turkey's largest cinema chain, Mars Entertainment, last April and has been operating theatres under its Cinemaximum brand.
CJ CGV also opened its 401st theatre in Chongqing, China on June 16 and boasts the company is now the fifth largest exhibitor globally.
Having opened its first multiplex in Seoul in 1998, CJ CGV now has 139 theatres with 1,031 screens in South Korea and 262 theatres with 2,002 screens overseas including in the US, Hong Kong, Vietnam, Indonesia and Myanmar.
The exhibitor is planning to open eight more sites around Asia by the end of the month. It aims to have 450 theatres by the end of the year and 10,000 screens by 2020.
This month, the company's affiliate CJ E&M started shooting the Turkish remake of Korean film The Wedding Invitation, a romantic drama that also had a remake in China co-produced by CJ in 2013.
CJ is also currently working on the script for a Turkish remake of Korean hit Miss Granny, which was also remade as a Chinese film in 2015.
CJ CGV CEO Seo Jung says the company's expansion abroad is significant "beyond simply quantitative growth" as a "platform for expanding Korean Wave culture".
Meanwhile, CJ CGV is boycotting Bong Joon Ho's controversial day-and-date Netflix release Okja along with major cinema chains Lotte and Megabox in Korea.
Local distributor NEW says it has so far secured around 100 screens ahead of the film's June 29 release. Despite the comparatively low number of screens, Okja is currently ranking second in online reservations according to the Korean Film Council. Transformers: The Last Knight, which opens on June 21, is in first place.