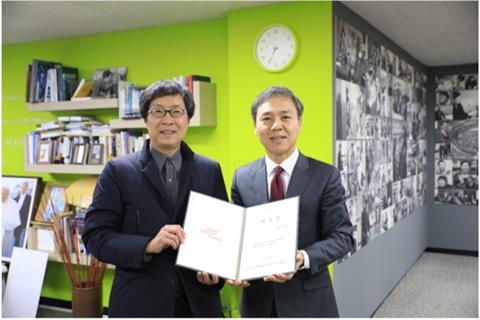 South Korea's Jeonju International Film Festival (JIFF) organizing committee and its chairman Kim Seung-su have appointed producer Lee Joondong the new festival director today (December 11).

Lee's appointment will last for three editions starting with next year's event, which runs April 30-May 9.

The country's film industry was shaken last month when executive programmer Kim Young-jin, who had previously been the successor apparent to former festival director Lee Choong-jik, walked out with his two other core programming colleagues Lee Sangyong and Jang Byungwon over the issue of who would take the director role.

Born in 1957, Lee is known for producing Lee Chang-dong films such as Burning, Poetry and Oasis as well as Lee Jong-un's Birthday, Gina Kim's Never Forever, Ounie Lecomte's A Brand New Life, and July Jung's A Girl At My Door as well as other festival favorites.

Currently the CEO of NowFilm and Pinehouse Film, he formerly served as vice chairman of the Korean Film Producers Association (KFPA) as well as vice chairman of the Korean Film Council (KOFIC).

The fest is known for its independent and progressive slant with an emphasis on freedom of expression.