This year's Jeonju International Film Festival (May 2-11), which is celebrating its 20th anniversary, will open with Claudio Giovannesi's Italian film Piranhas in its Asian premiere.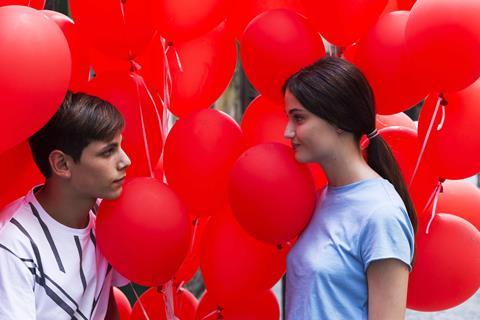 The winner of this year's Berlinale Silver Bear for best screenplay is about a group of wild teens working in the criminal underworld of Naples.
With a slogan of "Cinema, Liberated and Expressed", the 20th Jeonju IFF will screen a total of 262 films with 68 world premieres, five international premieres and 69 Asian. The festival's awards ceremony will be held May 8, with the closing ceremony on May 11.
The closing film will be Guy Nattiv's biographical US film Skin, starring Jamie Bell as a heavily-tattooed young man who turns against the skinhead group that raised him. The film made its world premiere at the Toronto film festival last year.
The International Competition includes the world premiere of Lim Lungyin's Taiwan-Czech Republic co-production Ohong Village, about a young man who returns from the city pretending to be successful to his hometown fishing village during the carnival for a god.
The other International Competition titles, all Asian premieres, include Kavich Neang's Cambodia-France co-production Last Night I Saw You Smiling, a documentary about the hundreds of families - including the director's - who are forced to leave the iconic White Building in Phnom Penh ahead of demolition. The film made its world premiere in Rotterdam earlier this year where it won the Netpac Award.
The Korean Competition features ten world premieres including Kim Sol and Lee Jihyoung's Scattered Night, about a family heading into a divorce with two siblings about to be split up, and Choi Changhwan's Wave, about a second-generation migrant worker living on the fringes of society who learns to surf.
Jeonju IFF is launching a Best Acting Prize in the Korean Competition to encourage actors and actresses working on the independent productions.
The festival's signature Jeonju Cinema Project (JCP) will present the world premieres of four feature films backed by Jeonju IFF: Kim Jong-kwan's Shades Of The Heart, Ko Hee-young's The Breathing Of The Fire, Damien Manivel's Children Of Isadora and Jeon Jeehee's Somewhere In Between.
Special programmes include Newtro Jeonju, which is inviting 22 filmmakers who previously helped the festival shape its indie, progressive identity and style. In this section, combining the "new" and the "retro", they will talk about the festival's history, traditions and future as well as showcase their latest works and present their cinematic vision. Directors include James Benning, Denise Cote, Gyorgy Palfi, Park Jung-bum and Hong Hyung-sook.
A special focus on the 100 Years of Korean Cinema will showcase 25 films marked by "artistic originality, their defiance to social injustice, and their contribution to expanding our imagination", according to the festival. This will include titles such as Shin Sang-ok's The Flower In Hell, starring iconic last actress Choi Eun-hee; Kim Ki-young's mysterious Ieoh Island and Park Kwang-su's A Single Spark, based on the life of Jeon Tae-il, a young manual worker who burned himself to death in protest of unfair labor practices in 1970.
This year, Jeonju IFF is expanding its venues from in and around Cinema Street to also use the Factory of Contemporary Arts in Palbok, a renovated former industrial complex outside the old city centre which is now a culture and arts complex.
The 11th Jeonju Project Market (JPM) will run May 5-7 with projects competing to win Jeonju Cinema Fund grants or to become one of next year's JCP productions.