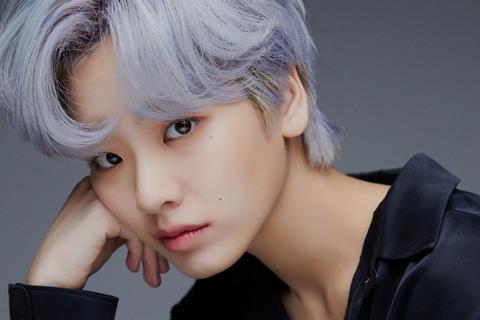 The 19th New York Asian Film Festival (NYAFF) will honour South Korea's Lee Joo-young with the 2020 Screen International Rising Star Award at its upcoming virtual edition.
Lee stars in Choi Yun-Tae's Baseball Girl, which receives its international premiere and screens throughout the festival from August 28-September 12 on the Smart Cinema USA app.
Baseball Girl centres on a talented high school athlete who battles chauvinism to make it into the team.
Lee, who stars in Netflix drama Itaewon Class, made her screen debut in the 2012 independent short Encounter and branched out into TV, starring alongside Irene of the K-pop girl group Red Velvet in web drama Game Development Girls, which led to her breakthrough role in Weightlifting Fairy Kim Bok-joo.
She has appeared in several iterations of NYAFF: 2017 NYAFF entries A Quiet Dream and Jane, and 2019 selection Maggie, for which she earned the actress of the year award at Busan in 2018.
NYAFF will open with Rae Red's The Girl And The Gun (Babae At Baril) and the centrepiece screening is the feature debut of Japanese actor Odagiri Joe, They Say Nothing Stays The Same.
This year's festival features a focus on female filmmakers. The Women Transforming Film programme includes the festival opener, as well as films directed and/or led by women such as Hsieh Pei-ju's Heavy Craving from Taiwan, Kim Cho-hee's Lucky Chan-sil from South Korea, Norris Wong's My Prince Edward from Hong Kong, and Layla Zhuqing Ji's Victim(s) from Malaysia.
South Korean cinema figures prominently in the festival line-up with Baseball Girl, and the North American premieres of Choi Won-sub's Hitman Agent Jun, and Yoon Danbi's Moving On, among others. The section is presented with the support of the Korean Cultural Center New York.
This year's Hong Kong Panorama has a specific emphasis on Cantonese-language stories and the new generation of filmmakers at a turning point in the history of the Special Administrative Region.
Selections include the world premiere of Mark Lee's Hell Bank Presents: Running Ghost, and North American premieres of Memories To Choke On, Drinks To Wash Them Down from Leung Ming-kai and Kate Reilly, Dayo Wong's The Grand Grandmaster, and Unleashed from Ka Hei Kwok and Ambrose Kwok.
From Japan comes the international premiere of Naito Eisuke's cautionary tale Forgiven Children, and North American premieres of Otomo Keishi's Beneath The Shadow, Adachi Shin's A Beloved Wife, and Sabu's supernatural dramedy Dancing Mary.
Among the selections from China is the international premiere of Mr. Miao marking the feature directorial debut of Li Lingxiao and produced by the team behind box office smash Ne Zha. There are North American premieres of Dong Runnian's Gone With The Light, and Wang Rui's Chaogtu With Sarula.
The SF8 series champions eight stand-alone 52-minute sci-fi films making their international premiere, each of which is directed by prominent South Korea filmmakers. They include: The Prayer by Min Kyu-dong, Manxin by Noh Deok, and Empty Body by Kim Ui-seok.
For more details on the line-up click here.