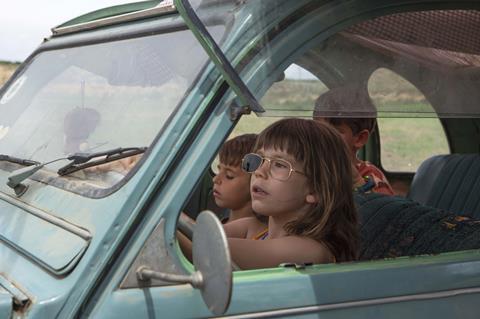 Carla Simon's Catalan drama Alcarràs will be Spain's entry to the best international feature award at the 2023 Oscars.
The film was selected by Spain's Academy of Cinematographic Arts and Sciences, from a three-strong shortlist ahead of Alauda Ruiz de Azua's Lullaby and Rodrigo Sorogoyen's The Beasts.
Alcarràs will be a leading contender to reach the nomination stage, having won the Golden Bear at the Berlinale in February.
Mk2 handles international sales on the film, s it did for Spain's entry last year, Fernando Leon de Aranoa's The Good Boss.
Mubi acquired rights for multiple territories including the UK and US on Alcarras, following its Berlin debut.
The film follows a family of peach farmers in a small Catalan village, whose life changes when the owner of their large estate dies and his lifetime heir decides to sell the land.
It is Spanish director Simon's second feature, after 2017's Summer, 1993.
Spain has four wins and 16 nominations for the international feature award, with Pedro Almodovar's Pain And Glory its most recent nomination in 2020, and Alejandro Amenabar's The Sea Inside the most recent Spanish title to take the prize, in 2005.