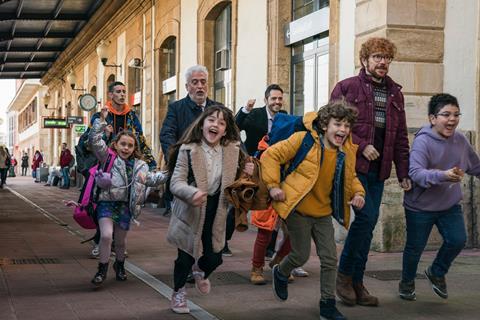 Spain was one of the few European markets where an independent local title made it into the top 10 in 2021.
Rarer still, Warner Bros Spain's comedy The Kids Are Alright, directed by and starring Santiago Segura, landed in the top five with a year-end gross of $9.6m (€8.49m), ahead of Dune, No Time To Die and Eternals.
The total Spanish box office reached $284m (€251m) in 2021, up on the $193,5m (€171m) of 2020, but far from pre-pandemic figures that saw a total gross of $706m (€624m) in Spain in 2019.
Even though it was only released on December 16th Spider-Man: No Way Home climbed rapidly climb to the top, grossing $20.9m (€18.5m), to December 31. (As of January 9, it had taken $26.5m.)
Local Spanish films grossed a total of $47m (€ 41.7m) with a market share of 16.6%. This was slightly down on 2020 which saw local titles garner $48.3m (€42.7m). And both figures are well below the €100m bar of recent years.
After The Kids Are Alright, the most successful Spanish titles in 2021 were Jaume Balagueró's heist film The Vault for Sony ( $6,1m / €5.5m) and Walt Disney Spain's comedy Undercover Wedding Crashers ( $3.9m /€3.5m).
They were followed by Miramax's Spanish Oscar entry The Good Boss, starring Javier Bardem, ( $3.7m /€3.3m), Walt Disney Spain's drama Maixabel by Icíar Bollaín ( $3m /€2.8m), and Pedro Almodóvar's Parallel Mothers for Sony ($2.9m / €2.6m). The latter was significantly lower than Almodovar's previous film, Pain & Glory, which grossed $6.5m (€5.8m) in Spain in 2019.
2022 has started with cinemas open and mask-wearing compulsory. So-called Covid passports are only required so far in the region of Valencia as of mid-January with rules concerning percentage of occupancy in public spaces and curfews are in the hands of the different regional governments.