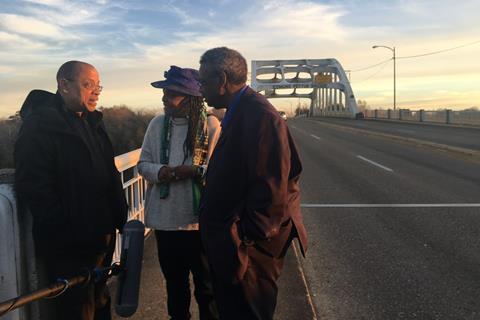 Sony Pictures Classics has acquired worldwide rights to Emily Kunstler and Sarah Kunstler's SXSW audience award winner Who We Are – A Chronicle Of Racism In America.
Following an awards qualifying run, the documentary will open on January 14, 2022, and expand through February during Black History Month.
Who We Are combines lecture, personal anecdotes, interviews and revelations as criminal defence and civil rights lawyer Jeffery Robinson draws a stark timeline of anti-Black racism in the United States from slavery to the notion of a post-racial America.
Robinson wrote and also produced the 2021 SXSW Documentary Spotlight Audience Award winner alongside the Kunstlers, Gbenga Akinnagbe, Andrea Crabtree, Vanessa Hope, Susan Korda, Katharine Nephew, and Jayashri Wyatt. Ted Hope is executive producer.
"We recently saw a large number of our elected officials vote to make Juneteenth a national holiday while also advocating for laws restricting what can be taught about the causes and aftermath of Juneteenth," said Robinson. "The unvarnished truth about the role anti-Black racism has played and is playing in our country is needed now more than ever."
ICM Partners negotiated the deal on behalf of the filmmakers.