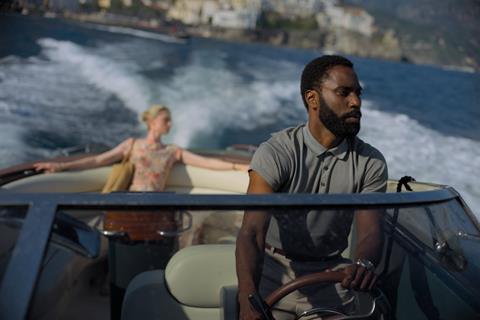 Warner Bros is understood to be preparing an international launch for Tenet in late August, after temporarily pulling it from the release calendar.
Speaking during a ScreenDaily Talk today, Enrique Gonzalez Kuhn, CEO of Spanish distributor Caramel Films, added weight to the speculation and said: "Tenet will be on August 27, that's for sure… I think [Warner Bros] will release in Asia and Europe and maybe the US and other countries later."
A separate source told Screen Warner Bros is set to announce plans to release the film in the UK and Europe "toward the end of August" with a US release planned for September, possibly around the September 4-7 Labor Day holiday weekend or a week later.
A spokesperson for Warner Bros said: "As we've shared previously, we have not announced our release dates. I realize there's a lot of speculation. We will do so publicly when that information is locked."
Earlier this week, the studio abandoned plans to release the Christopher Nolan film in the US and internationally on August 12 following a spike in Covid-19 cases and was believed to be exploring an international-first launch.
Later on Thursday afternoon (July 23) Disney pulled Mulan and The French Dispatch from the US release calendar as part of a large schedule change.
Solstice Studios announced it was pushing back the US release of Russell Crowe psychological thriller Unhinged from July 31 into August, and plans to open the film two weeks prior to the first big studio release, which could mean around August 21.