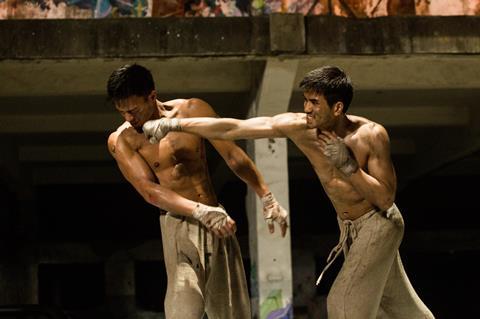 Hong Kong-based Entertaining Power is launching sales in the Asian Film Market on Taiwan-Hong Kong co-production Spiders, directed by Joe Chien.
Currently in production, the action adventure has a strong ensemble cast of Taiwanese and Hong Kong actors, including Sunny Wang (Gatao), Rexen Cheng (Devil Fish: The Tag Along Sequel), Lee Kang Sheng (Stray Dogs) and Wiyona Yeung (We Are Legends).
The story revolves around a group of sailors on a perilous mission who start to suspect they're being stalked by a sea monster. Andrew Lin will also star and handle visual effects. An actor with credits including The Loser Hero and Triple Tap, Lin was previously special effects supervisor on Hong Kong action horror Zombie Fight Club (2014).
Chien previously directed Zombie Fight Club and also has credits including mainland Chinese horror The House That Never Dies: Reawakening (2017).
Entertaining Power also has world rights (excluding China and select Asian territories) to Wong Hing Fan's i'm living it, which will have its world premiere in the Asian Future section of the upcoming Tokyo International Film Festival later this month. Aaron Kwok and Miriam Yeung star in the film about a former financial whizz kid fallen on hard times.