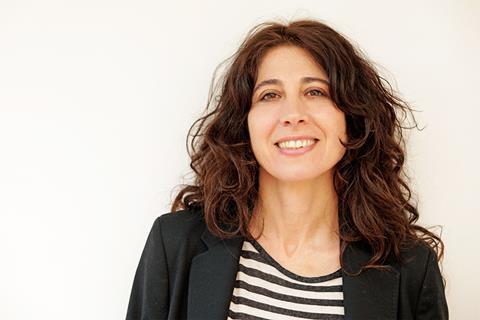 Venice's Giornate degli Autori, under the stewardship of Gaia Furrer, has announced its official selection for its 18th anniversary edition.
To mark the anniversary, the Venice sidebar will move from its traditional location at the Villa degli Autori to new headquarters in Casa degli Autori.
The selection includes Egyptian journalist Dina Amer's debut You Resemble Me (Tu Me Ressembles), on which Spike Lee and Spike Jonze serve as executive producers.
Giornate degli Autori will take place during the Venice Film Festival from September 1-11, with a pre-opening event on August 31.
COMPETITION
Shen Kong (Mac), dir. Chen Guan. Opening film
Al Garib (The Stranger) (Syr-Ger-Pal), dir. Ameer Fakher Eldin
Anatomia (Anatomy) (Pol-Fr), dir. Ola Jankowska
Californie (It), dir. Alessandro Cassigoli, Casey Kauffman
Deserto Particular (Bra-Port), dir. Aly Muritiba
Imaculat (Immaculate) (Rom), dirs. Monica Stan, George Chiper–Lillemark
Madeleine Collins (Fr-Bel-Switz), dir. Antoine Barraud
Piedra Noche (Dusk Stone) (Arg-Chi-Sp), dir. Iván Fund
Tres (Out Of Sync) (Sp-Lat), dir. Juanjo Giménez
Tu Me Ressembles (You Resemble Me) (Egy-Fr-USA), dir. Dina Amer.
OUT OF COMPETITION
Lovely Boy (It), dir. Francesco Lettieri. Closing film.