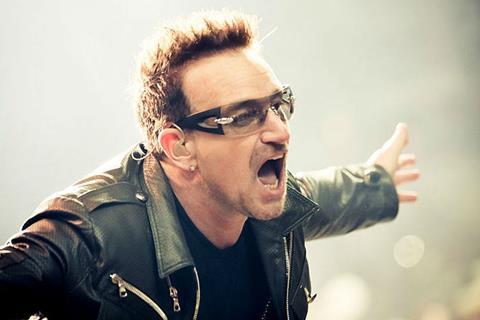 Los Angeles-based Spotlight Pictures has launched international sales on the modern fairytale Waiting For The Miracle To Come starring Willie Nelson, with Bono and Wim Wenders on board as executive producer.
Charlotte Rampling and Sophie Lowe also star in the story of a young girl who embarks on a journey of discovery who along the way encounters faith, love, and fulfilment.
Joining Bono and Wenders on the executive producer roster are Dale Brown, Mark Rodgers and Tyler Zacharia. Lian Lunson, Gaston Pavlovich, Molly Mayeux and Terence Berry served as producers.
Lunson wrote Waiting For The Miracle To Come for Nelson after working with him on a documentary. The shot on location at Nelson's ranch in Texas where the latter's 1986 western Red Headed Stranger also shot.
The film features an original song by Bono and Nelson, Where The Shadow Falls, marking the first collaboration between the artists.
"It is very easy these days for independent films to get overlooked," Bono said. "The uniqueness of Lian's vision in telling this very simple story, reflects the beautiful complexity of who Willie Nelson is… what makes him the fabric of this country… his connection to people and his ability to tell a story just by standing still."
Spotlight vice-president Ryan McCombs said, "The whole team at Spotlight is thrilled to be working on this mesmerizing and magical film, we are exhilarated to bring this aspiring story to a worldwide audience."