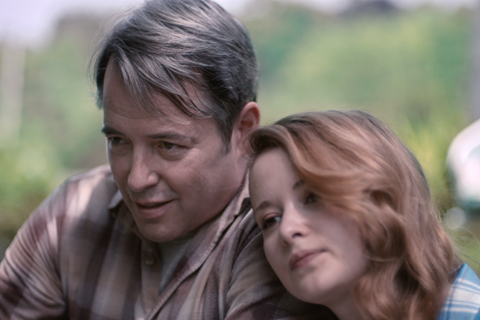 LA-based Spotlight Pictures has acquired international sales rights to the romance Look Away starring Chloë Sevigny, Matthew Broderick and newcomer Shannon Tarbet.
The film centres on a young woman who lives with her parents and cannot see her mother due to a mental disorder known as selective perception.
Benjamin Walker plays an eccentric psychiatrist with his own troubles called in to help.
Lucy Barzun Donnelly, Alexis Alexanian and Alexandra Kerry produced Look Away through Locomotive, while Wassim Rasamny of Turtle Rides serves as executive producer alongside Lizzie Nastro and Jonathon Kemp. The producers retain US rights.
Monty Whitebloom and Andy Delaney directed their feature debut from a script by Jennifer Schuur.
Spotlight CEO Matt McCombs said: "We are delighted to announce Look Away at Toronto and are thrilled to be teaming up with Locomotive to bring this truly exceptional and brilliantly original film to a worldwide audience. Andy and Monty have done a remarkable job crafting this cinematic tale. It's a must see."