The executive will assume the role of chairman and CEO of Twentieth Century Fox Film after current incumbent Jim Gianopulos steps down on June 30, 2017.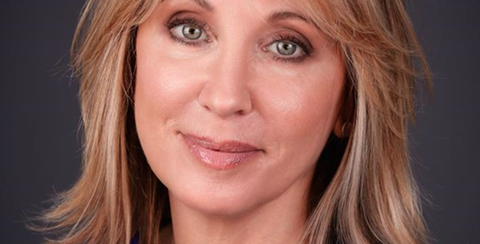 Gianopulos will continue in what a company press release on Thursday called "a new strategic role" and will continue to report to 21st Century Fox executive chairman Lachlan Murdoch and CEO James Murdoch.
Snider's rise continues, despite reports that her transition has not been easy since she moved to the studio as co-chairman in November 2014 and relationships with some senior executives have been testy.
The arrival of the former CEO and co-chairman of DreamWorks Studios would have likely set in motion thoughts of a succession plan or possibly slotted into one already envisioned by the Murdochs.
Reports said Gianopulos may well feel slighted about the development after serving ably as head of the film studio and previously running it for years alongside Tom Rothman, who now serves as Sony Pictures Entertainment motion picture group chairman.
"Jim has played an integral role in growing our global film business into the powerhouse it is today," said Lachlan Murdoch and James Murdoch.
"We've benefited tremendously from his creative insights, his vast knowledge of international markets, and from his unique understanding of the technologies shaping our future.

"We look forward to continuing to work with Jim in a new strategic capacity after the close of his current contract term."
"I'm looking forward to this final year of an amazing 25-year journey at the studio, and to exciting new adventures," said Gianopulos. "This is an incredible place to work, with brilliant professionals and talented filmmakers, and I know when I turn the keys over, Stacey and the great team here will continue its historic legacy with future successes.

"I'm grateful to all my wonderful colleagues, past and present, and, especially, to Rupert, Lachlan, and James for all their support and I look forward to working with them in the years to come."
The Murdochs continued: "Succession planning is hard, and in a creative enterprise like Twentieth Century Fox Film, we are very cognizant of how tricky this can be. We are enormously grateful to Jim for his approach to this challenge, and to Stacey, who joined us a few years ago as part of this process, and who in a year's time will assume his leadership position at the Studio.

"It goes without saying that Fox is broader than that, and we are fortunate to have an incredible team. Emma Watts [Fox production president], Steve Gilula, Nancy Utley [Fox Searchlight co-presidents], Vanessa Morrison [Fox Animation Studios president], Elizabeth Gabler [Fox 200 president] and Tomas Jegeus [president of Fox International Productions] and so many other talented executives throughout the organization make this studio what it is. We are all super excited about our future together, and what we can achieve."