The lauded British cinematographer who crafted iconic imagery in Star Wars, Dr Strangelove and The Omen, died on Friday [23] with his family by his bedside on the Isle Of Wight. He was 99.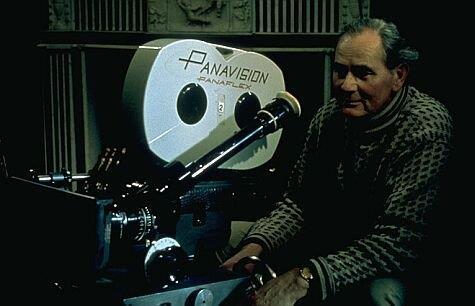 Taylor was born in Bushey Heath, Hertfordshire, in 1914, and embarked upon a brilliant career in film as a camera assistant at London's Gainsborough Studios in 1929.
He served six years with the Royal Air Force during World War II and filmed the aftermath of bombing raids on Germany at the behest of then Prime Minister Winston Churchill.
His film credits included A Hard Day's Night and Alfred Hitchcock's Frenzy. According to the BBC his wife Dee, a script supervisor, said he turned down the opportunity to shoot a James Bond film to work with their eventual friend Roman Polanski, with whom he collaborated on Repulsion and Cul-de-Sac.
Taylor swotted up on the Star Wars script while George Lucas was preoccupied with the production and wanted to go for a clean look, in contrast to the director's preference for a diffused tone. Fox executives eventually sided with Taylor and the rest is history.
The cinematographer shot television too and worked on the 1906s series The Avengers. He quit the film business in 1994 and worked in commercials.
The cinematography said in a recent interview that he wanted most of all to be remembered for his work on Stanley Kubrick's Dr Strangelove.
He was a founder member of the British Society Of Cinematographers and collected a lifetime achievement award in 2001.