Annual results show revenue increased by more than £10m year-on-year.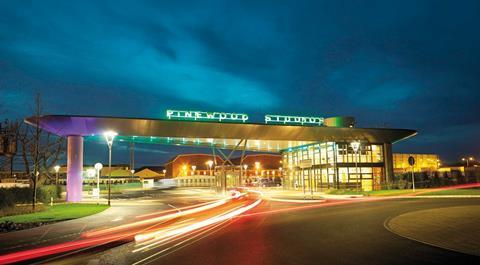 The Pinewood Group has increased revenue by 17% year-on-year from £64.1m to £75m for the year ending 31 March 2015.
Fuelled by major productions Star Wars: Episode VII – The Force Awakens, Avengers: Age of Ultron and James Bond film Spectre, the company also saw operating profit increase from £4.9m to £5.8m.
However, TV revenues for the year were down from £6.2m to £5.8m.
Growth in the studio's film business looks set to continue apace with work on its major expansion programme now underway.
The Pinewood Studios Development Framework will eventually add 1 million sq ft of new facilities, including 10 large stages with supporting workshops, production offices and infrastructure.
Commenting on today's results, Ivan Dunleavy, Pinewood Group CEO, said: "As our core business has grown we have expanded the range of services for the screen-based industries. We are seeing encouraging results from this strategy. Our growing presence internationally continues to deliver clear benefits.
"Following the successful share placing in April 2015, construction has begun on the first phase of the Pinewood expansion. This is an exciting development for the Group and we are pleased with the support and commitment given to us through the placing.
"Although we have hosted the three largest film productions of the year, being Star Wars: Episode VII – The Force Awakens, Avengers: Age of Ultron and the 24th Bond film Spectre, we continue to be unable to meet all the demand from large films. This will be partly addressed by the first phase of the Pinewood expansion."