Scary Movie franchise creators Jason Friedberg and Aaron Seltzer will write and direct Star Worlds Episode XXXIVE=MC2: The Force Awakens The Last Jedi Who Went Rogue.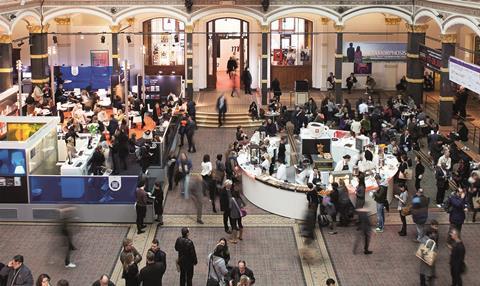 Covert Media will fully finance and handle worldwide sales on the project, which CEO Paul Hanson is producing alongside Broken Road Productions' Todd Garner.
The project is in pre-production and the producers have earmarked an autumn shoot. Covert's Elissa Friedman, Media Content Capital's Sasha Shapiro and Anton Lessine, and Broken Road's Jeremy Stein serve as executive producers.
According to a press release Friedberg and Seltzer – whose credits as writers and producers on the Scary Movie franchise and films like Epic Movie, Date Movie, Disaster Movie, Meet The Spartans and Vampires Suck have grossed more than $1bn worldwide – plan to leave "no convention, cliché, or iconic moment untouched".
Star Worlds is the second project under the two-year first-look deal between Covert and Broken Road. The partners are collaborating on underwater action thriller Resurface, which was announced in Cannes last year.
"Jason and Aaron are a powerhouse duo who have proven time and time again that they are fully tapped into what audiences love," said Hanson. "Their fearless take on pop culture has us beyond thrilled to tackle the world's most popular franchise with the two of them leading us into a galaxy far, far away."
Covert brokered the acquisition with Paradigm on behalf of the filmmakers.