Social buzz charts feel the Force.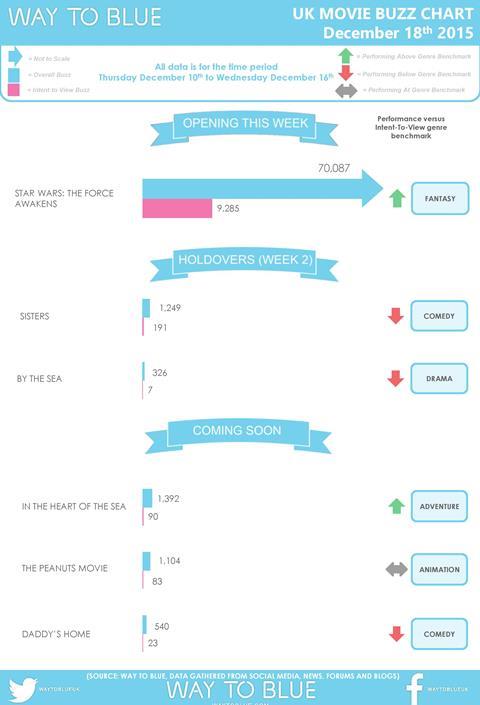 Star Wars: The Force Awakens has smashed the weekly UK buzz chart by generating more than 70,000 comments across social media, news, forums and blogs, according to analysis firm Way To Blue.
The latest instalment in the blockbuster fantasy franchise has taken the biggest box office in a single day in the UK and looks set to continue raking in the cash, with more than 13% of those mentions expressing 'intent-to-view', meaning they would look to convert those comments into cinema tickets.
After a week on release, US comedy Sisters managed to generate close to 1,250 mentions while drama By The Sea, written, directed and starring Angelina Jolie, could only secure just over 325 comments (just seven of which expressed ItV).
Of the films set for release, Ron Howard's maritime adventure In The Heart Of The Sea drew close to 1,400 comments; animation The Peanuts Movie racked up just over 1,100; and Will Ferrell-Mark Wahlberg comedy Daddy's Home clocked 540.