EXCLUSIVE: Film starring Rhys Ifans and Sophie Kennedy Clark gets international sales deal.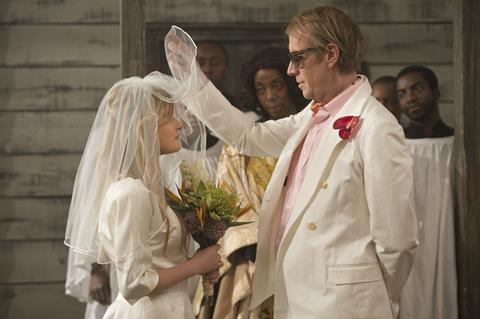 UK sales outfit Starline Entertainment has boarded international sales rights to Jake Chapman's feature The Marriage of Reason and Squalor, which Sky Arts aired as a four-part series in June.
Rhys Ifans (The Amazing Spider-Man) and Sophie Kennedy Clark (Philomena) star in the surreal romantic fiction from artist Chapman, one half of the Turner prize-nominated artistic duo, The Chapman Brothers.
Adapted from his novel of the same name by Brock Norman Brock (Bronson), Chapman's story is a parody of Mills & Boon-style romantic fiction.
The film follows a young woman who finds herself in an Alice In Wonderland-type dream world after her wealthy surgeon fiancé gives her a mysterious tropical island as a wedding gift.
Colin Vaines (Coriolanus) produced with Andy Noble (20,000 Days on Earth) for Morass Productions.
Jake's brother, Dinos Chapman, provided the score along with Ilan Eshkeri (Kick-Ass).
The feature had a screening at the Edinburgh International Film Festival earlier this year.
"With a gleeful anarchy echoing the likes of Ken Russell, Jodorowski and Monty Python, The Marriage of Reason and Squalor is altogether a unique and fantastically entertaining Chapman experience," said Starline partner and director of acquisitions Piers Nightingale.
"The hypnotic appeal of the Brothers' work continues to attract and enthral art lovers throughout the world and this film will be a treat to be discovered and relished."