The 27th edition of the Stockholm International Film Festival (Nov 9 - 20) will present 200 films from 70 countries.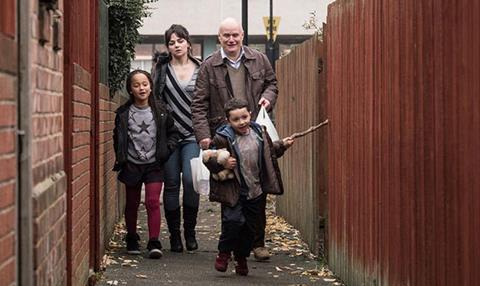 The Stockholm International Film Festival will kick-off with Ken Loach's Palme d'Or winner I, Daniel Blake, followed by a mid-festival 'middle film' screening in the shape of Nate Parker's Birth of A Nation, and will close with Kenneth Lonergan's Manchester By The Sea.
Directors attending the festival include Francis Ford Coppola (who will receive the lifetime achievement award, present a public talk, and screen Apocalypse Now), Ken Loach, Francois Ozon (who receives the festival's Visionary Award), Ira Sachs, Alice Lowe, Mark Cousins, Anne Fontaine, Gabe Klinger, and many more.
The festival's main competition line-up is:
A Decent Woman by Lukas Valenta Rinner (Arg, S Kor, Aus)
A Taste Of Ink by Morgan Simon (Fr)
Albüm by Mehmet Can Mertoğlu (Tur, Fr, Rom)
Are We Not Cats by Xander Robin (US)
Birth Of A Nation by Nate Parker (US)
Dogs by Bogdan Mirica (Rom, Fr, Bul, Qat)
Godless by Ralitza Petrova (Bul, Den, Fr)
Hedi by Mohamed Ben Attia (Tun, Bel, Fr)
Manchester By The Sea by Kenneth Lonergan (US)
Nocturnal Animals by Tom Ford (US)
Old Stone by Johnny Ma (Chi, Can)
Ordinary People by Eduardo W. Roy Jr. (Phil)
Park by Sofia Exarchou (Gr, Pol)
Prevenge by Alice Lowe (UK)
Quit Staring At My Plate by Hana Jušić (Cro)
Sand Storm by Elite Zexer (Isr)
Through The Wall by Rama Burshtein (Isr)
X-Quinientos by Juan Andrés Arango (Col, Can, Mex)
The documentary competition line-up is:
American Anarchist by Charlie Siskel (US)
All These Sleepless Nights by Michal Marczak (Pol, UK)
Check It by Dana Flor, Toby Oppenheimer (US)
Hooligan Sparrow by Nanfu Wang (Chi, US)
I Called Him Morgan by Kasper Collin (Swe, US)
Kobbar by Zhou Yan (Chi, Swe)
Karl Marx City by Petra Epperlein, Michael Tucker (Ger)
Life, Animated by Roger Ross Williams (Fr, US)
The Lovers And The Despot by Ross Adam, Robert Cannan (UK)
Mariupolis by Mantas Kvedaravicius (Lith, Ger, Fr, Ukr)
Our War by Benedetta Argentieri, Bruno Chiaravalloti, Claudio Jampaglia (It)
Raving Iran by Susanne Regina Meures (Sw)
Southwest Of Salem: The Story Of The San Antonio Four by Deborah Esquenazi (US)
The Space In Between: Marina Abramovic And Brazil by Marco Aurélio del Fiol, Gustavo Almeida (Bra)
Tickling Giants by Sara Taksler (US)
Git Scheynius, festival director of Stockholm Film Festival, unveiled that the theme of this year's Spotlight section is "identity." The films screening in that section are: Author: The JT LeRoy Story, Barakah Meets Barakah, Bezness As Usual, Green White Green, Hema Hema: Sing Me A Song While I Wait, Lion, Lipstick Under My Burkha, Nelly, Nocturama and Rara.
The short film scholarship 1 km Film - which comes with a prize package worth 500,000 SEK - has selected finalists 6A by Peter Modestij; Baby by Lovisa Sirén; Brothers In The Midnight Sun by Lars Persson; Dear Kid by Frida Kempff; First Like by Alexander Rönnberg; Mr. Sugar Daddy by Dawid Ullgren; The Body Is A Lonely Place by Ida Lindgren; and Watamu by Tim Ekendahl.
The nominees for the Stockholm Rising Star Award are actors Karin Franz Korlöf, Lundqvist William Spetz, Molly Nutley and Filip Berg.
Other sections of the festival - with an example film from each - are: Twilight Zone (The Greasy Strangler), Documania (Gimme Danger), Discovery (Porto), American Independents (Southside With You), Special Presentations (Stockholm: My Love), Icons (A United Kingdom), Open Zone (American Honey), partnership screenings (Toni Erdmann), the shorts competition (The Beast) and iFestival (Drifting Away).