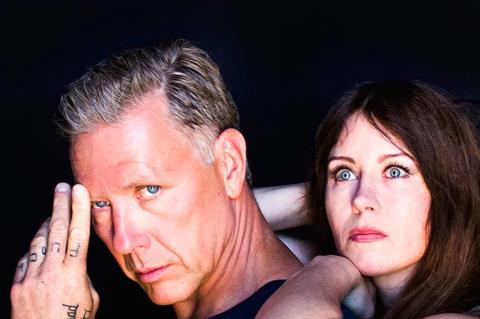 The Stockholm International Film Festival has revealed its 2018 programme, with the festival kicking off Nov 7 with the anticipated world premiere of Anna Odell's X&Y, in competition.
Odell, the Swedish artist and filmmaker who last directed 2013's award-winning The Reunion, returns starring as a fictionalized version of herself, collaborating with the celebrated actor Mikael Persbrandt to deconstruct themselves. The cast also features Trine Dyrholm, Sofie Gråbøl, Vera Vitali, Shanti Roney, Jens Albinus and Thure Lindhardt. New Europe handles sales.
Stockholm will close Nov 18 with The Favourite by Yorgos Lanthimos, from the Open Zone section.
The other films in competition are:
När fjärilarna kommer, dir Tolga Karaçelik (Tur),
Diamantino, dirs Gabriel Abrantes, Daniel Schmidt (Por-Fr-Bra)
Hard Paint, dir Filipe Matzembacher, Marcio Reolon (Bra)
Chelas arv, dir Marcelo Martinessi (Par-Ger-Uru-Bra-Nor-Fr)
The Load, dir Ognjen Glavonić (Serb-Cr-Fr-Ir-Qa)
Wildlife, dir Paul Dano (US)
Girl, dir Lukas Dhont (Bel)
Skate Kitchen, dir Crystal Moselle 
(US)
Genesis, dir Philippe Lesage (Can)
Capernaum, dir Nadine Labaki (Leb)
Styx, dir Wolfgang Fischer (Ger-Aus)
The Chambermaid, dir Lila Avilés (Mex)
Pause, dir Tonia Mishiali (Cyp-Gr)
Fuga, dir Agnieszka Smoczynska (Pol-Cz-Swe)
Museo, dir Alonso Ruizpalacios (Mex)
The Kindergarten Teacher, dir Sara Colangelo (US)
All Good, dir Eva Trobisch (Ger)
Firecrackers, dir Jasmin Mozaffari (Can)
The Innocent, dir Simon Jaquemet (Sw-Ger)

Jesus, dir Hiroshi Okuyama (Jap)
Sunset, dir László Nemes (Hun-Fr)
The documentary competition tites are:
Minding The Gap, dir Bing Liu (US)
The Waldheim Waltz, dir Ruth Beckermann (Aus)
Putin's Witnesses, dir Vitaly Mansky (Lat-Sw-Cz)
Ex-Shaman, dir Luiz Bolognesi (Bra) 

People's Republic of Desire, dir Hao Wu (Chi)
En armé av älskande, dir Ingrid Ryberg (Swe) 

Freedom Fields, dir Naziha Arebi (UK-Libya)
I See Red People, dir Bojina Panayotova (Fr)
Fahrenheit 9/11, dir Michael Moore (US)
Other sections of the programme include Stockholm Impact, Open Zone, Icons, Discovery, American Independents, Twilight Zone, Documania, and Special Events. The festival also has a short film competition and the 1 Km Film competition, also for Nordic short films.
Honorees at the festival will include Iranian director Asghar Farhadi presenting Everybody Knows and being presented with the Stockholm Visionary Award; Mary Harron receiving the lifetime achievement award and presenting Charlie Says; and actress/director Gunnel Lindblom earning the Stockholm Achievement Award.
Lindbolm, whose breakthrough performance was in Bergman's The Seventh Seal, will also be present for a screening of Margarethe von Trotta's documentary Searching for Ingmar Bergman.
The Stockholm Rising Star award, presented for the 10th time to a rising actor, has nominated:
Zahraa Aldoujaili (Amateurs)
Yara Aliadotter (Amateurs)
Christoffer Nordenrot (The Unthinkable)
Fanni Metelius (The Heart)
Alba August (Becoming Astrid)
Agnes Lindström Bolmgren (The Cake General)