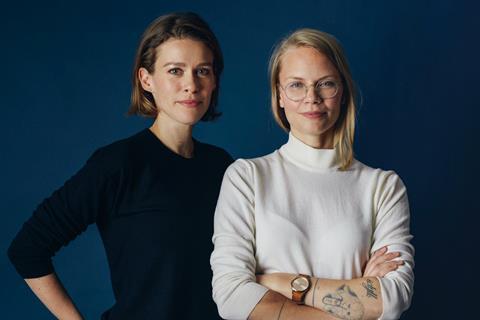 Stockholm-based agency Albatros, which is part-owned by ICM, has launched a publishing division.
Albatros has hired Erik Larsson to lead the division, and he brings with him Maria Åhlin and Nora El Sharif, all three previously of literary agency Partners in Stories.
The new division kicks off already representing several top authors such as Jonas Jonasson (The Hundred-Year-Old Man), Denise Rudberg (the Marianne Jidhoff series, The First Cipher) and Sofie Sarenbrant (the Emma Sköld series).
Albatros founders Elin Sandström Lundh and Martina Österling said: "The fact that some of Sweden's most best-selling writers join us right from the start makes us absolutely convinced that our expansion meets a need in the market."
Österling was one of Screen's Future Leaders in 2012 and she set up Albatros with Lundh in 2017, to represent leading film and TV writers and directors in Scandinavia. Current clients include Iram Haq (What Will People Say); Amir Chamdin (Partisan); Marietta von Hausswolff von Baumgarten (Ragnarok) and Peter Grönlund (Beartown).
In August 2020, ICM acquired a minority stake in Albatros to build collaborations in Europe and the US; ICM's Pete Stone relocated to Stockholm to work more closely with the Albatros team.