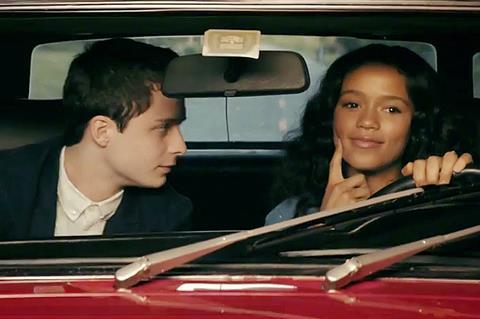 Los Angeles-based Storyboard Media, which struck a raft of deals at AFM on the Robert De Niro action comedy The Comeback Trail, shifts gears as it prepares to introduce EFM buyers to YA adaptation Dr. Bird's Advice For Sad Poets.
Taylor Russell, Lucas Jade Zumman, Jason Isaacs, Tom Wilkinson, Lisa Edelstein, and David Arquette star for writer-director Yaniv Raz.
Based on the book by Evan Roskos, the film centres on a teenager who seeks advice from an imaginary pigeon therapist as he tries to make sense of adolescence and come to terms with his sister's disappearance.
US theatrical distributer Ketchup Entertainment will release the film theatrically in the third quarter.
Dr. Bird's Advice For Sad Poets as a 2014 Morris Award Finalist and the William C. Morris YA Debut Award winner. The book will be re-released at the same time as the US release.
Besides The Comeback Trail, Storyboard's sales credits include Storyboard's film slate includes Edward James Olmos' environmental thriller The Devil Has A Name, and Liam Hemsworth, Vince Vaughn and John Malkovich in the thriller Arkansas.