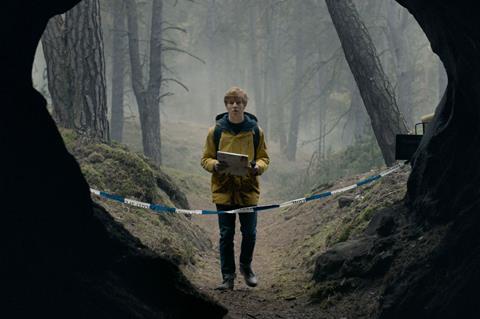 The number of SVoD subscribers overtook the number of pay-TV homes for the first time earlier this year, according to Ofcom.
The regulator's inaugural Media Nations report revealed that in the first three months of 2018 there were 15.4m UK subscribers to the likes of Amazon and Netflix, around 300,000 ahead of the number of pay-TV homes.
The figure takes into account those households with multiple SVoD subscriptions and is estimated at 11.1m if calculated on a per household basis.
However, while the pay-TV operators' income dipped slightly to £6.4bn year-on-year, it continues to eclipse the SVoD operators' combined turnover of £895m, despite the latter's 38% growth.
Pay-TV revenues account for more than half (57%) of total commercial broadcast revenues, in line with 2017 levels.
The number of households which subscribe to pay-TV and an SVoD service remained flat at 71%, with the regulator suggesting that BT, Sky and Virgin Media homes are retaining their services to access sport.
However, the risk of churn away from pay-TV increases as SVoD operators start to rival them for sports rights. Amazon is spearheading the charge, picking up Premier League and US Open tennis packages over the past year.
More than one-third of SVoD subscribers claimed to have dropped a premium aspect of their pay-TV package, while 14% claimed to have cancelled their subscription altogether.
Profound implications
Ofcom chief executive Sharon White said that the findings would have "profound implications for UK television".
Reiterating points made earlier in the year, she urged broadcasters to "work together to reach people who are turning away from TV" to compete in the digital age.
In its wide-ranging report, the regulator also highlighted the long-term demise in PSB spend on first-run originations.
Combined network spend on originals stood at £2.5bn in 2017, down around £2m from 2016 and a full £1bn behind the 2004 peak.
Channel 5 was the only one of the commercial PSBs to retain its level of investment, with steady spend of £133m year-on-year.
The decline in investment has been offset by an increase in funding from third-parties, including co-pros, indies and tax credits.
Third-party investment increased by almost 20% to £338m, a figure that has more than doubled in the past decade.
Broadcasting advertising revenues also fell for the first time in five years, dipping by 0.4%, from £4.2bn to £3.9bn, with revenues for commercial PSBs and their portfolio channels falling by £2m to £2bn.
Ofcom put the advertising downturn to "cyclical changes in the wider economy" and said that the risks of structural decline were growing as TV viewing falls and online advertising encroaches.
This article firtst appeared on Screen's sister site Broadcast.