Ticket revenues outside North America roughly on par with 2015 although many territories reported local currency gains, MPAA annual report reveals.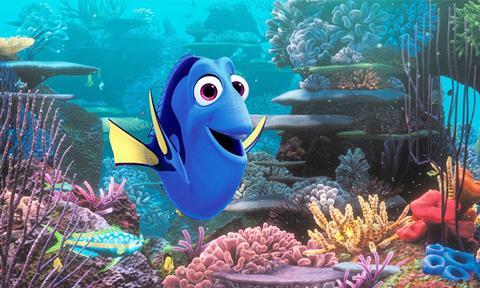 Motion Picture Association Of America (MPAA) chief Senator Chris Dodd and National Association Of Theatre Owners president John Fithian presented a typically bullish overview of theatre-going on Wednesday.
As they unveiled the Theatrical Market Statistics 2016 report, the strong dollar and slow-down in China were cited as reasons for the year's international box office holding even on $27.2bn.
The North American $11.4bn haul saw 2% growth and contributed to a 1% worldwide gain that propelled grosses to $38.6bn.
The slow-down in cinema attendance by the Latino cinema-going demographic in North America – one that has over-indexed in recent years compared to its share of the population – prompted questions during a conference call with reporters.
Senator Dodd said the MPAA remained committed to diversity and outreach efforts and pointed to the rise in per capita attendance among the African American and Asian/Other brackets.
Fithian expressed similar sentiments and the NATO chief noted how 2016 box office had grown in North America despite predictions otherwise. He added that 2017 was already looking promising as the first quarter led the year-ago period by just under 5%.
Both executives spoke to the rise of personal devices and alternative forms of entertainment and yet remarked how Millennials represented a large part of the cinema-going demographic.
Report highlights follow.
INTERNATIONAL
Top markets
China led the way on $6.6bn, Japan on $2bn, India on $1.9bn, the UK on $1.7bn, France on $1.6bn, South Korea on $1.5bn, Germany on $1.1bn, Australia on $900m, Mexico on $800m, and Brazil, Italy, Russia and Spain on $700m each.
Rounding out the top 20 are Netherlands, Indonesia, Taiwan, Argentina and Hong Kong on $300m each, and Poland and Turkey on $200m apiece.
By region
Box office in Asia Pacific reached $14.9bn, up 5% against 2015. Key drivers were a 28% climb in India and a 27% rise in Japan. Chinese box office increased 4% in local currency and dropped 1% in USD terms.
In Europe, the Middle East and Africa, box office dropped 2% in USD. In USD, the UK fell 10% as sterling depreciated 12% against the dollar. Germany fell 13% in USD, however Italy and France experienced increases of 6% and 5%.
Latin American box office dropped 18% in USD, although many markets reported local currency increases. Brazil gained 5% in USD terms, but it was an exception.
Argentina, which went through tough economic times last year as a result of austerity measures by Mauricio Macri's new centre-right government, fell 37%, while Venezuela, which continues to struggle economically, fell 31%. Mexican box office dropped 15% in USD terms.
Screen count
The worldwide count increased by 8% to nearly 164,000 driven chiefly by 18% growth in Asia Pacific. Global digital count grew 10% – a slower rate as international markets mature. The report said 95% of global screens are now digital, up from 93% in 2015. Asia Pacific has the lowest proportion on 90%.
The global proportion of 3D screens grew 3% to 56% of all digital screens. Asia Pacific has the highest proportion. Across all regions, the number of digital 3D grew at a faster pace – 17% – than the 15% growth rate in 2015.
Premium Large Format screens grew in all regions. North America led the way on 945 – a 2% gain since 2015 – followed by Asia pacific on 859, up 1%.
NORTH AMERICA
Box office reached $11.4bn, a 2% rise on 2015. Admissions amounted to 1.32bn, about the same as 2015.
Attendance
More than two-thirds of the population in the US and Canada went to the cinema at least once, which marked a 2% rise on 2015. Frequent cinema-goers – those who go once a month or more – accounted for 48% of all tickets sold.
While the number of frequent attendees increased, as a class they purchased fewer tickets. This was offset by a rise in tickets purchased by occasional cinema-goers, namely those who attend less than once a month.
Cinema continues to draw more people than all theme parks and US sports events combined.
Price points
The average ticket price increased by 3% or 22 cents to $8.65. NATO chief Fithian noted the rise has generally been below the rate of inflation for the last four decades. A visit to the cinema costs on average $34.60 for a family of four, compared to $124 for a visit to a MLB baseball game, $233.52 for an NBA basketball trip, $233.40 for a theme park, andat the top of the pile, $371.92 for a visit to an NFL American Football game .
Demographics - Age
The Millennial group of 25-39-year-olds continue to account for the largest share of cinema-goers on roughly 23%, down about one percentage point from 2015.
In terms of frequency of attendance, audiences aged 18-24 went to the cinema on average 6.5 times in 2016 – up 0.6% from 2015 and more than any other age group. Next was the 12-17 bracket on 6.1 times a year. Per capita attendance for those in the 25-39 and 50-59 groups increased.
Demographics - Ethnicity
Caucasians comprised the majority of cinema-goers on 59% (the demographic accounts for 62% of the population) and drove 51% of ticket sales, similar to previous years.
The Asian/Other bracket over-indexed in its 14% share of tickets sales compared to an 8% share of the population.
Per capita attendance increased among African American and Asian/Other audiences and the latter group reported the highest annual attendance per capita on 6.1 times a year.
Attendance among the Latino demographic dropped from 5.2 in 2015 to 4.6 in 2016. Senator Dodd noted that the MPAA's outreach efforts to champion inclusion and diversity on screen and below the line were ongoing, but added there were no specific targets.
The Jungle Book attracted the most ethnically diverse audience, followed by Finding Dory and Captain America: Civil War.
Demographics - Gender
As a group that went to see at least one film a year, females accounted for 51-52% of cinema-goers as they generally have done since 2012. Three of the top five films of the year drew mostly female audiences. Finding Dory, drew a 55% female crowd.
Technology
Frequent cinema-goers tend to own more devices like smartphones and tablets compared to the general 18-plus population. The report said 79% of frequent cinema-goers own at least four devices compared to 60% of the general population.
Films rated, released and produced
The Classification And Ratings Administration (CARA) rated 605 features including non-theatrical releases, down 1% on 2015. The number of films released in North America in 2016 climbed 1% to 718 and gained 18% on 10 years prior.
The number of rated non-MPAA member films fell 4%, while MPAA member films increased 5%.