Stuart Ford's newly-launched film and television venture AGC Studios has staffed up with a raft of senior executive hires.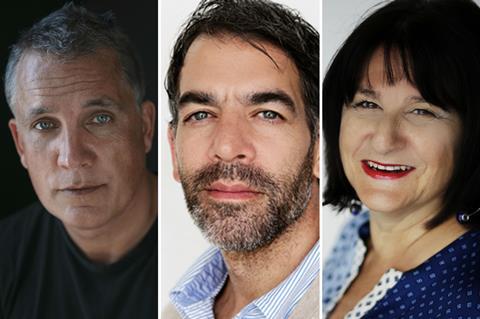 The majority worked at Ford's former outfit IM Global, which he founded in 2007 but left in August 2017 after a disagreement with Tang Media Partners, the Chinese company that bought IM Global in June 2016.
The hires include Michael Rothstein who will assume the role of president of worldwide distribution and will oversee the studio's worldwide sales and distribution activity. Rothstein was previously president of international sales and distribution at IM Global and before that president of international sales at The Weinstein Company.
Also joining AGC Studios is IM Global's head of worldwide marketing and publicity Bonnie Voland, who will take up the same position at Ford's new outfit. The pair worked together at IM Global for more than a decade. Voland was previously an executive at Buena Vista International, Island Pictures, and First Look International.
Wifreddy Chiang is taking up the position of senior vice-president of finance and operations, having served in a similar capacity at IM Global. He is joined by Cristina Garza, who assumes the role of head of Latino content at AGC, Glendon Palmer, who becomes senior vice-president and head of urban content, David Schulhof, who becomes head of music, and Jed DeMoss, who becomes creative executive.
Heading the company's London office will be Callum Grant, who assumes the role of senior vice-of president European acquisitions and sales. Grant was previously vice-president of international sales and acquisitions at IM Global. Also headquartered in the London office is Samuel Hall, the new manager of European acquisitions and sales, who will report to Grant, having performed a similar role at IM Global.
Ford's new venture has also hired a new face, former EuropaCorp acquisitions executive Zach Garrett, who will work in the LA office as vice-president of acquisitions. Garrett previously served as an acquisitions executive at Broad Green and eOne.
On Monday it was announced that Greg Shapiro was joining AGC as head of film.
Launched by Ford last month, AGC Studios' initial backers are Image Nation Abu Dhabi, Symantec CEO and Fibonacci Films chairman Greg Clark, and Latin American private asset management firm MediaNet Partners.
"AGC Studios is tremendously fortunate to have such an armada of proven executive talent joining us from the very outset of our new company," Ford said. "This is a unit of longtime colleagues who are well known throughout the industry and with a team ethic that stretches back for more than a decade. Together we hope to hit the ground running and get AGC's business off to an impressive start."