Johannes Bah Kuhnke leads the underwater thriller about a special ops unit that travels to the bottom of the Yellow Sea.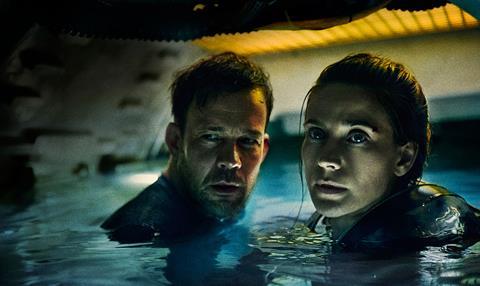 Studiocanal has picked up Ben Parker's The Chamber ahead of its world premiere at FrightFest in August this year.
The film marks Parker's directorial debut following his 2011 short Shifter, which played at FrightFest in 2011 as well as Fantastic Fest in Austin, Texas.
Force Majeure actor Johannes Bah Kuhnke leads the story of an elite special ops unit that commanders a submersible research vessel to locate a mysterious item at the bottom of the Yellow Sea.
Also starring are Charlotte Salt (The Musketeers), James McArdle (Star Wars: The Force Awakens), and Elliot Levey (The Lady In The Van).
Producers are Jen Handorf and Paul Higgins. Studiocanal's head of international creative marketing Hugh Spearing is executive producer.
Financing came from Fields Park Media Partners, Ffilm Cymru Wales and Great Point Media. Shooting took place in Wales last year.