One World Films exec joins Studiocanal, which announces expanded production role for UK CEO Danny Perkins.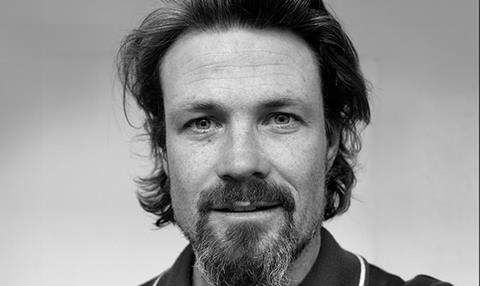 Studiocanal has expanded its international film production activities with the appointment of producer Matthew Gledhill [pictured] as senior vice president, international production, and by assigning a broader production remit to UK CEO Danny Perkins.
The Paris-based film and high-end TV division of the Vivendi-owned Canal+ Group said Gledhill's arrival on March 31 was part of the ongoing development of its international film production activities.
Gledhill, who joins from One World Films, will act as an executive producer on international feature films produced in-house by Studiocanal.
He will also oversee titles produced by Ben Stassen's Belgian-based 3D/4D animation studio nWave Pictures, which is a subsidiary of Studiocanal. Past features by the company include Robinson Crusoe and The House Of Magic.
Gledhill produced Viggo Mortensen drama Far From Men and worked with Studiocanal chairman and CEO Didier Lupfer before, serving as a supervising producer on 2011 biopic Gainsbourg: A Heroic Life.
Ron Halpern, evp international production and acquisitions, will retain his current role overseeing Studiocanal's entire slate of international films, including as executive producer of international films developed with external producers. He will also continue to coordinate international acquisitions for all Studiocanal territories as sourcing and developing new feature projects.
Meanwhile, in an expanded role, Danny Perkins, CEO of Studiocanal UK, has been made responsible for UK production, securing UK talent and further developing the activity in the territory, in line with Studiocanal's policy of producing UK-focused films.
"We're delighted to welcome Matthew, who has been producing films for 15 years and also has experience in directing movies," said Studiocanal chairman and CEO Lupfer.
"His arrival will strengthen an already robust team, which, under Ron's leadership, has allowed Studiocanal to become a global benchmark in the production of high-quality European films, capable of attracting some of the biggest talent our continent has to offer."
Studiocanal currently operates directly in France, the UK, Germany as well as in Australia and New Zealand.
Recent hits fully financed by Studiocanal include Paddington, Shaun The Sheep, and Non-Stop. Upcoming films include The Commuter and Early Man, the latest production from Aardman Studios.