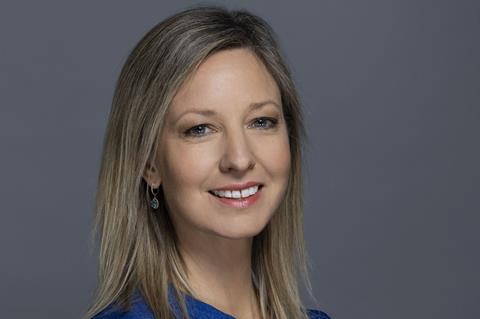 Anna Marsh, CEO of Studiocanal and deputy CEO of Canal+ Group, will give a keynote speech exploring the changing dynamics of content strategies at the upcoming Mip-TV in Cannes in April.
Marsh's speech will be a main event as part of the Media Mastermind series on the opening day of the market on April 17 during which she will take to the Debussy Theatre stage in the Palais to talk about the opportunities for talent, storytelling and creative strategies to emerge in the rapidly changing global content landscape.
Paris-based Marsh has risen through the ranks at UK and France-based production and distribution outfit Studiocanal and became deputy CEO of the French parent company Canal+ group in October 2022. She oversees feature films and TV series for the international market for the company that finances and produces around 30 films, distributes around 50 films and produces more than 200 hours of TV series in multiple languages per year.
2022 was a strong year for Studiocanal which was behind French box office success stories including Cedric Jimenez'sNovember and Cédric Klapisch's Rise. Both are among the most nominated titles vying for the Cesar awards taking place in late February.
Studiocanal also owns one of the largest film libraries in Europe with more than 7,500 titles, including A Boy Called Christmas and Paddington 1 & 2, . The company also owns the rights to TV series including It's A Sin, War Of TheWorlds, Cable Girls and Shadowplay.
Mip-TV's 60th anniversary edition is taking place in Cannes from April 17-19.