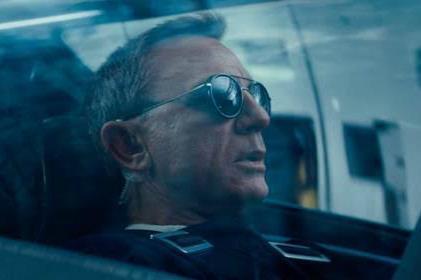 MARCH 5 UPDATE: The decision by MGM / Eon to push back the release of No Time To Die by nearly seven months has sparked speculation over which will be the next day-and-date global tentpole to get shunted back in the calendar in the hopes that Asian theatres reopen if and when the coronavirus abates.
At time of writing every studio in Hollywood was scrambling to assess the impact of the virulent COVID-19 strain of pneumonia, even more so in light of the switch of the James Bond dates from early April to mid-to-late November. The virus has closed down Chinese theatres and had a drastic effect in South Korea, Japan and Italy, while France has imposed an edict banning public gatherings of more than 5,000.
"You've got roughly half the world's cinemas closed and APAC [Asia-Pacific] is so critical to your product," one studio source who preferred to remain anonymous told Screen. "You've got to be conscious of the ecosystem… you're dealing with a situation where there are so many unknowns."
On Thursday (5) the National Association of Theatre Owners issued the following statement: "The movie business is simultaneously global and local. All theatres in the U.S. and Canada and the vast majority of movie theaters around the world remain open with strong ticket sales. The decision to delay the release of the James Bond movie "No Time to Die" is very unique to that company and that movie. Conversations with other movie distributors confirm that a strong slate of global and local titles will continue to be released theatrically in all territories except those few countries most affected by the virus. Cinemas will remain open around the world with strong attendance, in line with local conditions, and in communication with local health officials."
Entertainment industry professionals from an array of sectors covering exhibition, distribution, finance, sales, production and legal who spoke to Screen all agreed that the one thing that is certain about the impact of coronavirus is that nothing is certain.
"Everyone's waiting and seeing," said one Hollywood attorney, echoing an oft-heard remark doing the rounds in Hollywood.
At time of writing, Paramount's horror sequel A Quiet Place II dated for a mid-March launch and Disney's Mulan later in the month were in the crosshairs. The original A Quiet Place in 2018 earned $340m worldwide, of which $153m came from international markets including some $34m from China, close to $10m in Australia, nearly $7m in Japan, and more than $4m in South Korea.
That is a sizeable chunk for any distributor and Paramount and its distribution partners will be weighing up the benefits of holding back the release until later in the year when those APAC markets may be operational again and able to generate considerable sums of money.
The same applies to Disney/Marvel's Mulan, and Black Widow, set to launch around late April and early May. After that comes Universal's Fast & Furious 9 towards the end of the month. Every studio source who spoke to Screen said these releases were currently going ahead, however as coronavirus gains traction in new territories including the US, where Hollywood's home state of California has declared a state of emergency after its first confirmed death, decisions are likely to remain "fluid" as one executive said.
In the case of No Time To Die, it is understood that executives at Universal Pictures International, which handles distribution on the 25th James Bond tentpole outside North America, learned about the decision to move the release back by seven months on Tuesday – one day before the announcement by MGM and Eon.
"It's a very bold move," said ComScore senior media analyst Paul Dergarabedian. "James Bond is on the Mount Rushmore of movie brands and unusual times call for unusual measures."
While Dergarabedian notes that every Bond film bar one has launched in November since 1995, moving No Time To Die back by seven months will be a logistical and costly feat. The entire set of international release dates has had to shift with the US to preclude piracy and keep alive the momentum of a simultaneous global release that satisfies fans everywhere at the same time.
However box office observers have little doubt the November 25 US release (the film will open in the UK on November 12) will be a big win in the end for MGM and Eon as it plays out over a five-day Thanksgiving holiday in the US and launches around the world.
While the major studios typically manoeuvre with the deftness of a supertanker, on this occasion Universal Pictures International had no choice but to act fast. "Everybody would have understood the logic of it," said Dergarabedian, adding that there do not appear to be any previously dated Universal releases in that late November corridor that could open themselves up to cannibalisation.
The spread of coronavirus has caused exhibitor stocks like AMC Entertainment Holdings and Imax Corp to drop. Cinemas stand to lose the most should more films get postponed, and it remains to be seen how many studios will pivot in the coming weeks and months – and how adroitly they pull it off.
As things stand, Warner Bros is scheduled to open Scoob! in mid-May. After Universal's Fast & Furious 9 later that month comes Warner Bros' Wonder Woman 1984 in early June, Paramount's Top Gun: Maverick in late June, and Minions: The Rise Of Gru rolling out in July through Universal.