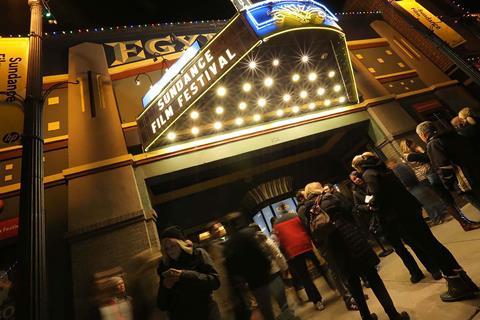 The 2022 Sundance Film Festival, set to run January 20-30, will present its New Frontier programme of multimedia storytelling, art installations, and biodigital performances at two physical venues in Park City and an expanded version of its virtual venue.
The showcase will be accessible in person at Egyptian Theatre and a free-to-access Park City destination called The Craft, while those attending remotely can access all content through WebXR virtual venue The Spaceship.
The virtual venue is globally accessible via laptop or VR headset from January 20-28. Festival attendees on the ground and online can interact through a human-scale Biodigital Bridge. It will host The Gallary showcasing the entire New Frontier line-up; Cinema House for live streaming, room-scale address and chat; Artist Spotlights where artists present projects as well as projects in person at The Craft; and social space Film Party where audiences inhabit avatars for chat and connection and attend premiere parties and watch live Q&A's.
The Craft will be an immersive space open from January 21-25 and host the programme and a series of live-streamed public events, daily Beyond Film conversations, panels and gatherings, social spaces, and access to the 2022 New Frontier XR line-up with equipment and assistance provided.
Egyptian Theatre will present New Frontier performances – simultaneously with The Spaceship – to a live audience, as well as post-performance Q&A's.
"Since the earliest stages of planning '22, we've centered access and learnings from past iterations," said Shari Frilot, senior programmer and New Frontier chief curator. "After the '21 festival, we realised that presenting the work online effectively took one of the hottest, hardest-to-access experiences of prior Festivals and made it instantly and globally accessible to anyone with the right tech. New Frontier this year prioritises biodigital design as a very adventurous endeavor, and one that speaks to the priorities of its creators, artists and audiences."