Lee Cronin's Sundance-bound horror The Hole In The Ground has secured a series of international territory deals for sales agent Bankside Films ahead of its Sundance premiere in January.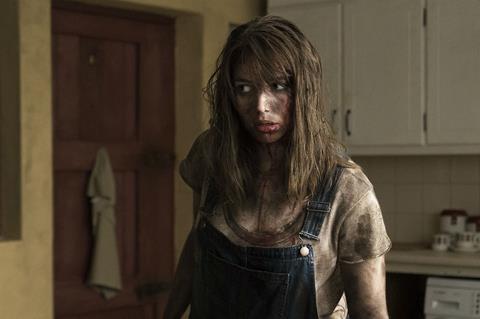 Adding to yesterday's North America deal with A24 and DIRECTV, the film has now sold to Vertigo Releasing for the UK. Both the North America and UK theatrical releases are being timed for March 2019. Wildcard Distribution is releasing in Ireland.
Deals are also done for Spain (Festival Films), Latin America (Cinepolis), Germany and Austria (Weltkino), Italy (Koch Media), Baltic States (Latvian Theatrical Distribution), China (Huashi TV), Greece (Neo Films), India (Pictureworks), Indonesia, Malaysia, Thailand and Vietnam (Sahamongkol), Japan (Presidio), Middle East (Front Row), Philippines (Captive Entertainment), Poland (M2 Film), Russia (Exponenta), S.E. Asia Pay TV (Fox Networks Group), Singapore (The Shaw Company), South Korea (Scene & Sound), Switzerland (Praesens), Taiwan (DeepJoy), and Turkey (Siyah Beyaz).
The Hole In The Ground follows Sarah (Seána Kerslake) and her young son, Chris (James Quinn Markey), after they move to a new home in the Irish countryside, next to a forest that hides an enormous sinkhole. One night, Chris vanishes—when he reappears in the woods behind their rural home he seems unharmed and unchanged. But, as his behaviour grows increasingly disturbing, Sarah begins to fear that the boy who has returned may not be her son at all.
Director Cronin also co-wrote the screenplay with Stephen Shields. Producers are John Keville and Conor Barry of Savage Productions, with co-producers Benoît Roland (Wrong Men) and Ulla Simonen (Made).
Executive producers are Lesley McKimm, Macdara Kelleher, Patrick O'Neill, Phil Hunt, Compton Ross, Stephen Kelliher, Hilary Davis, Tim Hegarty, and Tara Finegan.
Funding came from Screen Ireland, Bankside Films, Head Gear Films and Metrol Technology, The Broadcasting Authority of Ireland, Wallimages, Voo & BETV, and The Finnish Film Foundation.