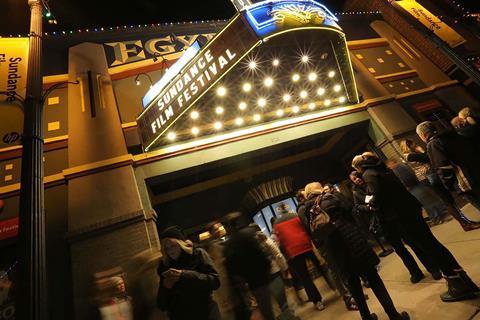 The Sundance leadership has said it is "confident in our model" in the run-up to next month's hybrid festival (January 20-30, 2022) as the number of Covid cases, partly driven by the new Omicron variant, rises in the US and parts of the world.
Festival director Tabitha Jackson, Sundance Institute CEO Joana Vicente and festival leadership anticipate an in-person return to the traditional Park City hub and satellite locations across the US under strict pandemic protocols, alongside a virtual component housed on the well-liked portal used in the online edition in January this year.
The Sundance team is monitoring the situation closely as the latest Covid-19 variant continues to spread.
In a statement issued to Screen, Sundance leadership said, "The health safety of our community is paramount. In our planning, one of the most important considerations has been how to safely bring together our community. We designed the 2022 festival so that attendees can participate in-person in Utah and/or online, and at our satellite screens – it was designed as a hybrid model that has flexibility for participants, and we feel confident in our model."
The statement continued, "Early on, we put health safety prevention strategies in place to help with the risks around Covid-19, such as requiring all participants and employees to be fully vaccinated and to wear masks. It has been part of our plan to continue reviewing or adapting our health safety protocols as the festival nears and as new variants become identified to protect our festival community in accordance with government guidelines and legal allowances.
"We will be closely following the developments of the new Omicron variant and looking at any new recommendations once scientists have more definitive information around it in a few weeks. As part of our daily plan, we will be continuing to monitor the general levels of community transmission and local Covid-19 vaccination coverage in our in-person communities, working to ensure their health safety."
Barely two weeks after it was first detected in southern Africa Omicron is reported to have spread to at least 45 countries and at least 16 US states including the festival's home state of Utah. Health experts are evaluating the potential severity and transmission rates of the new variant.
As Sundance announced in late September, all participants who plan to attend in person must be fully vaccinated with a vaccine approved by the World Health Organisation and inoculations must be completed at least two weeks prior to travelling to the festival or festival-sanctioned events.
Mask-wearing will be mandatory at all times indoors and while queuing in lines including outdoor areas such as tents, restrooms, and temporary structures. Masks outdoors at all other times is recommended. The festival will continue to issue updated health advice when necessary.
Berlinale on track
In Europe, the Berlinale organisers are also continuing to plan for the in-person 72nd edition scheduled for February 10-20 2022 while watching the situation closely as governments scramble to contain the ongoing Delta surge. Last week the Berlinale issued a statement saying it wanted to "avoid the industry developing misconceptions about the shape of the Berlinale 2022". The festival and the market, which is set for February 10-17, are being planned under the 2G protocol which requires participants to be vaccinated or show they have recovered from previous Covid infection.
The Medienboard Berlin-Brandenburg reception at the Ritz Carlton has been cancelled and had been due to take place on the festival's opening weekend. Last week the European Film Awards cancelled its physical ceremony on December 11 in Berlin and said it will proceed as a mostly online hybrid event.