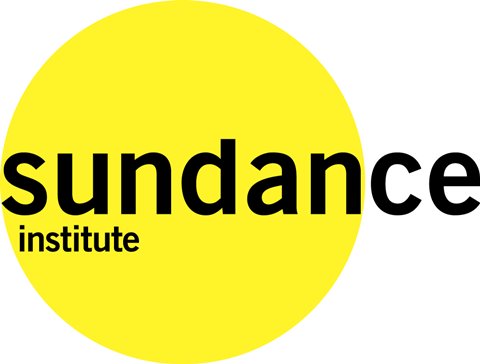 Documentarians from Ecuador, Argentina, Kenya, Vietnam and France are among projects from 19 countries to receive support totalling $520,000 from Sundance Institute.
Documentary Fund recipients encompass projects in development, production, and post-production stages and their work spans subject matter from a deeply personal family project in Ecuador, to a mission to save libraries in Kenya, to a musical involving female and trans prisoners in Buenos Aires.
Frederick Wiseman's Boston City Hall project, City Hall, is among post-production grant recipients.
A little over 50% of projects in the current granting cycle originate from outside the US Grant funds are in addition to the Institute's Respond & Reimagine Fund, announced earlier this year.
"At Sundance Institute, we know that these unprecedented times demand creative and nimble support," said Documentary Film Program interim director Kristin Feeley, and Documentary Film Fund director Hajnal Molnar-Szakacs. "We're fortunate to have a collaborative and strong network of partners that allow us to ensure material support for these filmmakers as they develop bold new work, we can ensure that the field of nonfiction storytelling continues to evolve even against larger headwinds."
The latest grantees, presented by production stage and grantor, are:
Development
Alis (Colombia)
Dirs: Nicolas van Hemelryck, Clare Weiskopf
Pdrs: Nicolas van Hemelryck, Clare Weiskopf
A Hawk As Big As A Horse (Russia/France)
Dir: Sasha Kulak
Pdr: Louis Beaudemont
How To Build A Library (Kenya)
Dirs: Maia Lekow, Christopher King
Pdrs: Maia Lekow, Christopher King
Q (Lebanon)
Dir: Jude Chehab
Pdr: Jude Chehab
Reas (Argentina)
Dir: Lola Arias
Pdr: Gema Juárez Allen
Regarding Memory and Neglect (Brazil)
Dir: Ricardo Martensen
Pdrs: Ricardo Martensen, Felipe Tomazelli, Dado Carlin
Todo Lo sólido (Cuba/Mexico/U.S.A.)
Dir: Luis Gutiérrez Arias
Pdrs: Zaina Bseiso, Alejandro Alonso Estrella, Joie Estrella Horwitz
Untitled Nicky Nodjoumi Project (U.S.A.)
Dirs: Sara Nodjoumi, Till Schauder
Pdrs: Sara Nodjoumi, Till Schauder

Yawar Shunku: Bleeding Heart (Ecuador)
Dir: Antonio Romero Zurita
Pdr: Sam Vinal
Production
Children Of The Mist (Vietnam)
Dir: Ha Le Diem
Pdrs: Swann Dubus, Tran Phuong Thao
Girl Talk (U.S.A)
Dir: Lucia Small
Pdrs: Lucia Small, Dia Sokol Savage
Whitewash (working title) (France)
Dir: Ahmet Necdet Cupur
Pdrs: Delphine Morel, Anke Petersen, Nadir Operli
Post-Production
City Hall (U.S.A.)
Dir: Frederick Wiseman
Pdr: Karen Konicek
Eight Stories About Hearing Loss (Argentina/Uruguay)
Dir: Charo Mato
Pdrs: Charo Mato, Eugenia Olascuaga, Valentina Baracco
The Monster And The Storm (U.S.A.)
Dir: Edwin Martinez
Pdr: Jamie Gonçalves
Murders That Matter (U.S.A.)
Dir: Marco Williams
Pdr: Marco Williams
Our Little Palestine (Syria/Lebanon/France/Qatar)
Dir: Abdallah Al Khatib
Pdrs: Mohammad Ali Atassi, Jean-Laurent Csinidis
Impact & Engagement
Survivors (Sierra Leone)
Dirs: Arthur Pratt, Banker White, Anna Fitch, Barmmy Boy Mansaray
Pdrs: Sara Dosa, Samantha Grant, Arthur Pratt, Banker White, Anna Fitch, Barmmy Boy Mansaray
Sundance Institute | A&E Brave Storytellers Award Recipients
Chocobar (Argentina/U.S.A.)
Dir: Lucrecia Martel
Pdrs: Benjamin Domenech, Joslyn Barnes, Santiago Gallelli, Matias Roveda
Untitled #NunsToo Project (Italy/India/U.S.A.)
Dirs: Lorena Luciano, Filippo Piscopo
Pdrs: Lorena Luciano, Filippo Piscopo
Untitled Free Speech Project (U.S.A.)
Dir: Julia Bacha
Pdrs: Suhad Babaa & Daniel J. Chalfen
Untitled Vinay Shukla Documentary Project (India)
Dir: Vinay Shukla
Pdr: Memesys Culture Lab