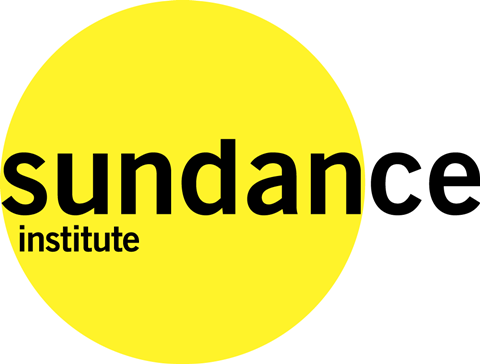 Sundance Institute announced changes to its programming team less than two weeks before it unveils the 2019 festival programme, and unveiled several broad innovations under its inclusion policy, as well as the inaugural Sundance Institute Talent Forum.
Introducing new members to its programming team, the festival said it had expanded and refined the team "with an eye towards fresh perspectives and varied decision-making voices".
Dilcia Barrera joins as programmer, Stephanie Owens as associate programmer, and Sudeep Sharma as shorts programmer. Ana Souza, formerly a programming coordinator, is promoted to manager, programming / associate programmer.
The changes mean women now comprise half of the Sundance Film Festival programming team. Tabitha Jackson, director of the Institute's Documentary Film Program, will programme a strand of panels under programmer John Nein.
The senior programming team comprises: David Courier, Shari Frilot (chief curator, New Frontier), Caroline Libresco (director of Catalyst and Women at Sundance), John Nein, Mike Plante, and Charlie Sextro.
Programmers are: Dilcia Barrera, Hussain Currimbhoy, Harry Vaughn, and Heidi Zwicker. Associate programmers are: Adam Montgomery (senior manager, programming), Lauren Cioffi, Stephanie Owens, and Ana Souza (manager, programming). Shorts programmers: Emily Doe, Jon Korn, Lisa Odgie, Adam Piron, Sudeep Sharma, and Landon Zakheim.
DaManuel Richardson is assistant to Sundance Film Festival director John Cooper, and coordinator of public programmes. O'Shea Myles is assistant to director of programming.
Kim Yutani, the festival's recently-named director of programming, said: "This year's record-breaking number of submissions are phenomenally strong: we're invigorated and inspired by the work we've been seeing. Our incredible – and growing! – programming team has refined our curation processes, ensuring that the conversations we have as we programme continue to centre, as always, on a festival that represents a wide range of filmmakers and on-screen experiences. We're also continually evolving our process to incorporate data and research findings."
The 2019 Sundance Film Festival runs from January 24-February 3 and will showcase work drawn from a record of more than 14,200 submissions.
Sundance Institute will make available during the festival the results of research that it said examined for the first time demographics including gender and race/ethnicity in festival submissions, the Institute's Labs, and other artist support programmes.
New this year, the festival will include a Sundance Institute Talent Forum from January 29-31 for participants in the Institute's artist development Labs and programmes to present new work to industry attendees, alongside an artist-only programme of keynotes, screenings, gatherings and seminars.
As part of its press inclusion initiative, the Institute's media relations team is collaborating with other organisations and festivals to expand the ranks of attending critics as part of its press corps inclusion philosophy. For the first time, press applying for festival credentials are being asked to volunteer demographic information. The festival will allocate a minimum of 20% of top-tier press passes to critics from underrepresented communities: women, people of colour, LGBTQIA+ people, and people with disabilities.
The press inclusion initiative includes stipend grants to help with travel and lodging costs for over 50 freelance critics and journalists, with founding support from The Nathan Cummings Foundation, Emerson Collective, Ford Foundation, the John D. and Catherine T. MacArthur Foundation, Netflix, Open Society Foundations, and Rotten Tomatoes.
Ford Foundation, with additional support from The Nathan Cummings Foundation, Emerson Collective, the John D. and Catherine T. MacArthur Foundation, and Open Society Foundations, will host a panel and welcome reception for critics who receive stipends, supporters, and select industry members on Day 1 of the Festival.
Collaborative supporters of the initiative include the African American Film Critics Association, Blackhouse Foundation, The Black List, Center for Asian American Media, Easterseals Southern California, MACRO, Muslim Public Affairs Council - Hollywood Bureau, National Association of Latino Independent Producers, NLGJA: The Association of LGBTQ Journalists, TIME'S UP, USC Annenberg Inclusion Initiative and Women In Film.