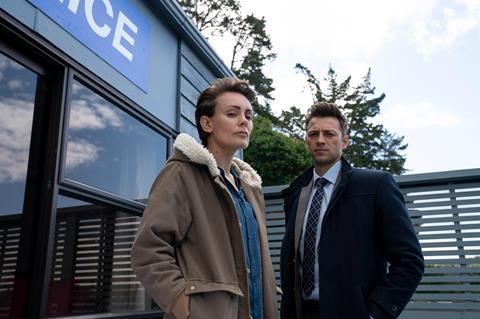 US streaming service Sundance Now has acquired a package of drama series, including German-New Zealand thriller The Gulf and Norwegian crime show Wisting, from Banijay Rights.
The AMC Networks-owned service will give The Gulf, a New Zealand-set detective series co-produced by Screentime New Zealand, Lippy Pictures and Letterbox Filmproduktion, an SVOD premiere in the US and Canada. Sundance Now has also taken a second window after broadcast for the series in the UK.
Wisting - based on the novels by Jørn Lier Horst and produced by Cinenord in co-production with Good Company Films, Nordic Entertainment Group, Degeto Film and Ripple World Pictures - will also get its US premiere on Sundance Now, which has acquired SVOD, DVD, and EST rights for the territory. The service has also taken second window rights for the show in Canada and the UK.
The package deal also includes Scandinavian series Couple Trouble and Idiomatic, on which Sundance Now has bought US, Canadian and UK SVOD, DVD and EST rights and will premiere in those markets. French mystery series The Red Shadows has been acquired as an SVOD premiere in the US and Canada.
Recent Sundance Now premieres have included supernatural thriller A Discovery of Witches, thriller Riviera, UK show The Cry, and French drama The Bureau. The service has also been the exclusive US streaming home to The Name Of The Rose, The Split, and The Little Drummer Girl.
Banijay Rights vice-president of sales for North America Andreas Lemos commented: "We are excited to work with Sundance Now and deliver a slate of diverse and gripping series for their audiences. These international dramas deliver exactly what viewers are looking for right now – strong universal themes placed in unique and intriguing settings with high-end production values and talent."
Sundance Now vice-president of programming Shannon Cooper added: "Sundance Now is thrilled to offer our subscribers several high-quality new dramas from our friends at Banijay. With their gripping scripts, breath-taking settings and stellar ensemble casts, Wisting, The Gulf and the other programmes are ideally suited for our streaming service specialising in addictive dramas from across the globe."